COVID-19 (Coronavirus) has seriously impacted all spheres of life: people's health, the economy, and business with varying degrees of severity. Surprisingly, but the stay at home order has had positive effects for some people — they eventually had time to visit dating sites, communicate, and look for a soulmate. And here is a result: some of the new couples are starting their pandemic wedding planning, which is rather challenging. On the one hand, everybody is proceeding with caution — how can we plan for the future when we do not know when life will return to normal? On the other hand, the big day must be exciting and memorable! Even though the pandemic wedding ceremony may look slightly different, it does not mean it is less special.
Here are expert tips on how to plan your wedding during the COVID-19 pandemic.
Pandemic Wedding Tips
Take a Closer Look at Reschedule and Cancellation Policy
Make sure that you read carefully and understand vendors' reschedule and cancellation policy. Wedding professionals should revisit their contracts and make some changes due to the pandemic effects. When you are reading a contract, ascertain the following aspects:
Does the wedding have to be rescheduled within the same year?
Will they charge a rescheduling fee?
Will they uphold the same day of the week if the wedding must be postponed by law?
Consult a lawyer if you have any questions. Today's situation is new to everybody, including the wedding industry, and there are many things to be reconsidered or changed.
Re-Think the Number of Guests
One of the essential pandemic wedding tips is to be ready to shrink the guest list if you want to get married in the coming several months. Nobody knows what restraints will be on big gatherings; in any case, there definitely will be social distancing protocols. Therefore, couples should re-think the number of their guests to maintain a proper level of distancing during the big day. 
Outdoor ceremonies or fewer people in a big space are the best wedding options during this crazy time.
Changing Seasons
If you already postponed your wedding and want to shift it, do consider seasons! It is crucial to make some changes so that the ceremony makes sense for that time of the year. It might mean changing the bride's and bridesmaids' outfits or the dresses' color, using other flowers in the bouquet, etc. Wedding season can even impact the cake since some ingredients may be hard to find or may not be available at all. For example, you were hoping for a fresh berry flavored cake, which is almost impossible to make during the cold season.
Ask for Virtual Consultations
Lots of wedding experts have already switched to virtual meetings with their clients because of pandemic restrictions. Most couples find such meetings very convenient since they can have consultations in the comfort of their homes. Many tools make virtual meetings and consultations easy and enjoyable, e.g., Skype, Go To Meeting, Google Hangouts, Zoom, Facebook, and more. All in all, it is a good opportunity to tell your story, ask questions, and interact with wedding pros before the big day.
More Tips for Those Who Want to Get Married No Matter What
If there is quarantine or other restrictions, but still you are not planning to postpone your wedding, here are some useful tips for your big day:
➢ Consider a small ceremony with the immediate family members. Have a reception and cut the cake with family and friends at another time.
➢ Communicate with your potential guests to find out who is at risk of being unable to attend your ceremony due to health or travel reasons.
➢ Livestream your big life transition for the loved ones who cannot attend your ceremony in person. Ask somebody to set up an Instagram Live, Facebook Live, or Married Live Stream to capture the event. 
➢ Make your event as safe as possible for you and your guests — keep social distancing in mind, have hand sanitizers and enough antibacterial soap for regular hand washing.
➢ Consider plated meals instead of buffet ones — it is a safe option for guests.
Conclusion
Under such unfortunate circumstances as COVID-19, it is crucial to focus on reasonable solutions and alternatives. Please do not make any rash decisions, and do think about what is non-negotiable for you when it comes to one of the most important days of your life.
Author's Bio: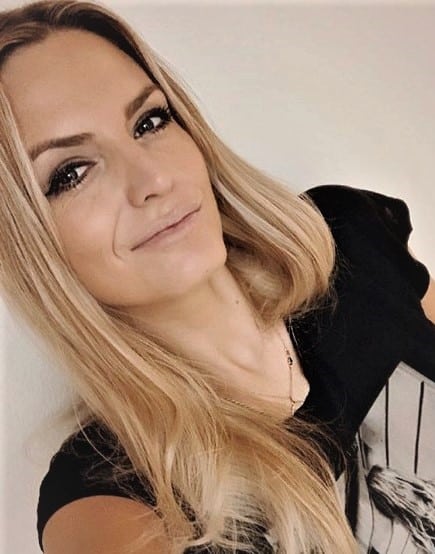 Sherry is a consultant and has been involved in many successful projects with a range of companies throughout the country. She enjoys researching, discussing, and writing on the topics of relationships, lifestyle, and sport. When not absorbed in the latest gripping articles, Sherry loves cooking, doing sports, and otherwise spends far much time at the computer.