One of the most popular emerging trends in wedding planning is the online RSVP. While online RSVPs are great for many events, many couples find them especially useful for weddings. So, why choose an online RSVP? Isn't it a little tacky compared to traditional paper wedding invitations? This has been the primary concern for many couples considering choosing this option.
We decided to break down some of the best reasons we've found for using an online RSVP, in some nifty bullet points below: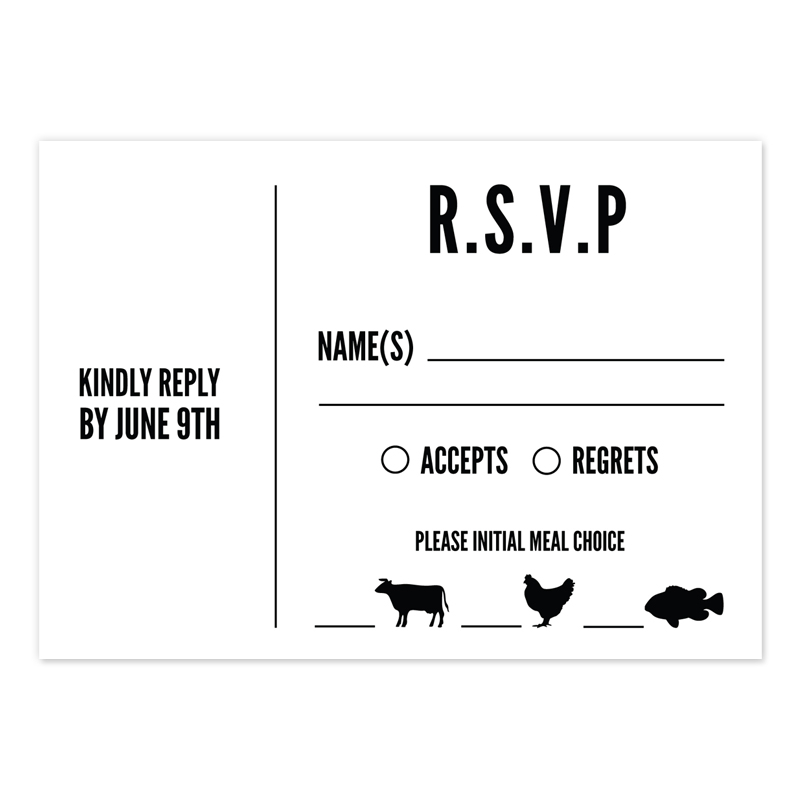 Why Choose An Online RSVP? Have A Green Wedding!
The first benefit of an online wedding RSVP is the paper you can save. A wedding of just 100 guests can involved hundreds of sheets of paper. By the time invitations, RSVP cards, thank you notes, and others are done, a lot of trees have died! An online RSVP can help you avoid this by keeping everything digital. So, save all those wasted cards and envelopes and fill up people's inboxes instead!
It's Way Easier To Be Sure You Hear Back From Guests
Like anything else on the web, online RSVPs allow for people to be tracked.  Putting aside the scary dystopia thoughts for a second, this is actually really helpful!  Many online RSVP sites offer guest list management features that give you all the info you need, right on your mobile device.  You can also track specific dates and times you are expecting to hear back from your guests.  No more chasing down absentminded friends and family!
They Work Great With Online Wedding Invitations
Right alongside online RSVPs, online wedding invitations are also a growing trend.  While designing an invitation online to mail out is not new, keeping your wedding invitations entirely online is slowly becoming the new normal as many realize the cost and eco-friendly savings that come with them.  Some sites even allow you to upload your own wedding invitation to make the process easier!
What Else Can I Modernize About My Wedding?
Heck, everything from your response card wording to your wedding cake to your destination! Learn more at Wedding Experience.