You have probably watched enough episodes of 'Say Yes to the Dress' to know that wedding dress shopping is not always glamorous. Some common mistakes future brides make is going wedding dress shopping too early, or too late. To avoid feeling buyer's remorse, falling out of love with your dress, or rushing the shopping due to the lack of time, we're bringing you a timeline (and a few helpful tips) to help prepare you for wedding dress shopping.
When should you start thinking about wedding dress shopping?
12 Months before the Wedding
Timeline is essential when it comes to wedding dress shopping. 12 months before the wedding is the perfect time to set up your budget. Decide how much money will be spent on your dress and don't forget to add on taxes, alterations (and probably shipping costs). Experts advise setting aside part of the budget (10-20 percent) for extras (veil, jewelry, shoes, etc.).
This is also the time to do your research on wedding dresses. Narrow down your ideal wedding look based on the style you want and the type of wedding you're having. Your dress should be adequate for the wedding venue – you don't want to wear a formal ball gown for a beach wedding. Looking through wedding dresses online or in wedding magazines could be helpful. Save your favorite looks and show them to your bridal consultant when you finally visit the stores. You may also consider whether a preowned wedding dress or renting could be right for you.
Decide on your shopping mates. Bring your mom (or mother figure) and your closest friend(s). Typically, we recommend to limit the shopping to two or three people. Having too many people can mean too many opinions!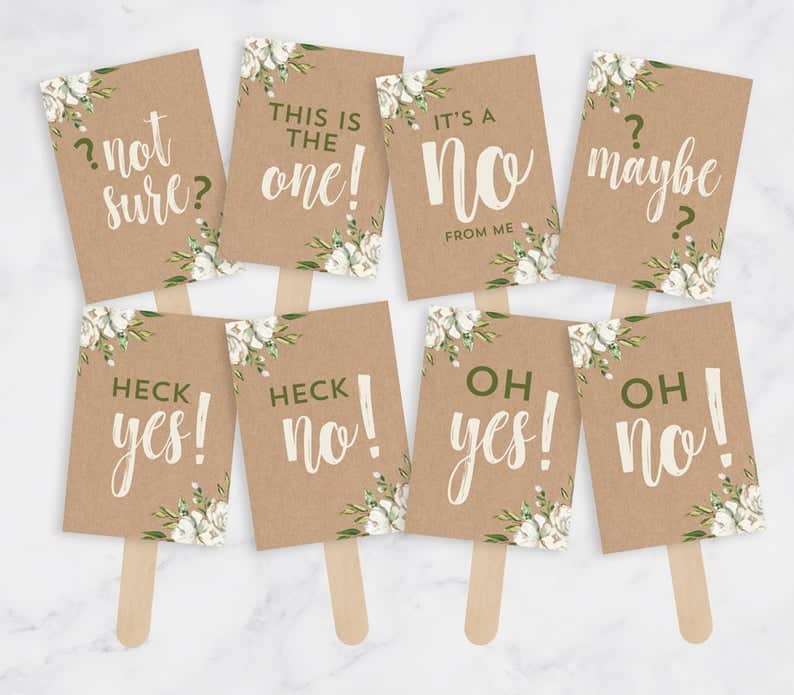 When should you start wedding dress shopping?
8 Months Before the Wedding
This is the ideal time to buy the dress. Make the final decision and place the order. You'll be asked to sign a contract and leave a deposit (about 60% of the price of the gown). Before leaving your signature, make sure all the information on the contract is correct and ask the salon about arrival dates.
I bought my dress! What's next?
5 Months Before the Wedding
Shop for essentials and extras. Before you go on your first fitting, you should get your undergarments and other essentials. Any change to your under-the-dress essentials can change the fit of your dress. Another thing to decide on is hair accessories. Find your veil so you can get an idea of the final look when you go to your gown fitting. And don't forget to shop for your shoes too! Take the height of your heel into consideration. Since you'll be on your feet for most of the day, make sure your toes can handle it.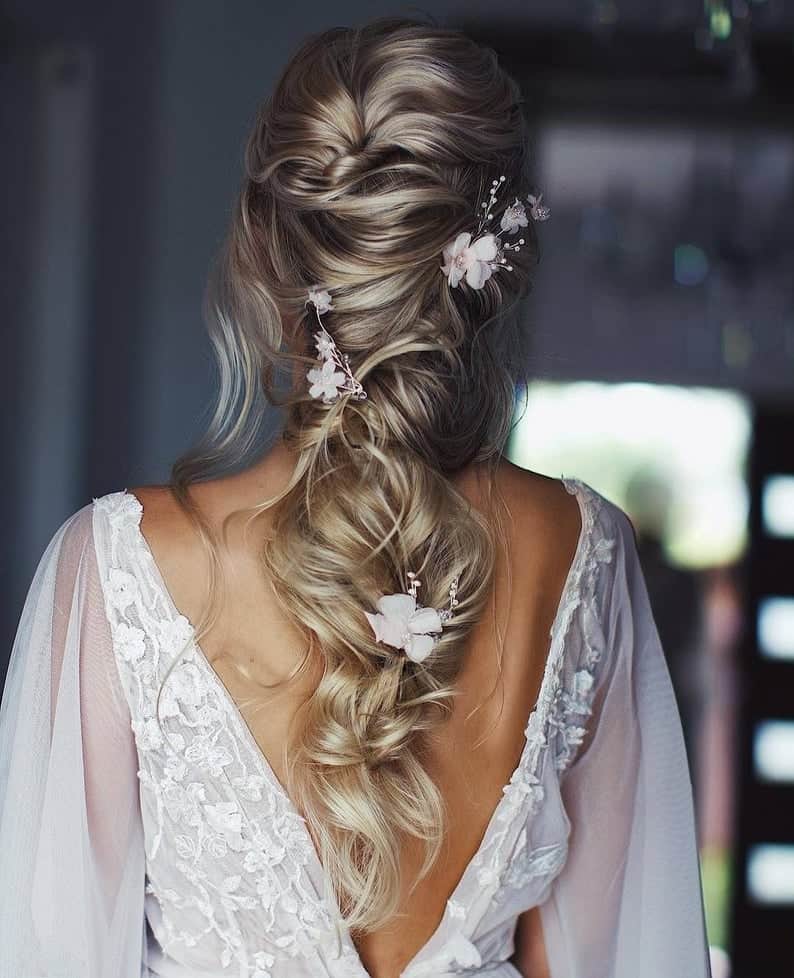 3 Months Before the Wedding
Your dress should be finished and ready for the first fitting. While it's important not to have the fittings too early, it's also important not to have them too late. Bring your dress and all the essentials and extras you have bought. The dress will probably need some sort of alterations and bringing the extras will help you determine the final fit of your dress.
2 Months Before the Wedding
If you wish to include the tradition to your wedding outfit, this is the time to decide on your something old, new, borrowed and blue. Prepare them before the second (and probably the final) fitting. You may even ask to have them sewed into the inside of your dress while the other alterations are being made too.
The second fitting is when you make sure the dress feels and looks good. No wrinkling, bunching or pulling. Walk around the salon and make a few dance moves. You will wear this dress for a few hours – make sure it is comfortable!
Less Than a Month Before the Wedding
This is when you see how your gown is going to look on your special day. Pick it up and make sure it is preserved well and away from prying eyes. Some even suggest having it stored away from your eyes too – to avoid falling out of love with your dress. One thing is sure, wherever you decide to keep it, make sure it is in a breathable garment bag and if your veil is in the same bag, keep it in its own piece of plastic so it doesn't get stuck on any of the gown's embellishments. Practice walking in your shoes at home to be ready for your perfect walk down the aisle.
Tip: Keep an emergency sewing kit near the dress and make sure you have all the parts of your wedding outfit in one place.