Congratulations, you're engaged! As you get started planning, you'll be looking for ways to get inspired and find the right vendors for your big day. On top of resources like Pinterest, one great way to start gathering wedding inspiration is through free wedding samples!
Free Modern Wedding Invitation Samples and Sample Packs
The most popular offering of samples is by far wedding invitation samples. Companies offer free sample kits or sample invitations so you can see and feel the quality of the stationary first hand! You can also get a feel for how different types of printing will look. For example, letterpress and foil stationary can be difficult to experience from your computer screen. These samples are a great way to figure out what type of invitation is perfect for your big day!
1. Shutterfly
Shutterfly offers two unique options to see their wedding invitations first hand. Option 1 is to order their free sample kit. This includes unique designs for you to see the available customization options offered. The kit also includes an exclusive 40% off coupon! Option 2 is to self 5 free wedding invitation samples from Shutterfly. You can even customize them with your own wedding details.

2. Minted
Similar to Shutterfly, Minted offers a few different ways you can see their wedding invitations offline. Option 1 is to order their free wedding sample kit which includes a mix of invitation types and swatches. It even comes in a beautiful box, and ships for free. In addition, you can self select a few favorite invites to sample for free. Free samples can't be personalized.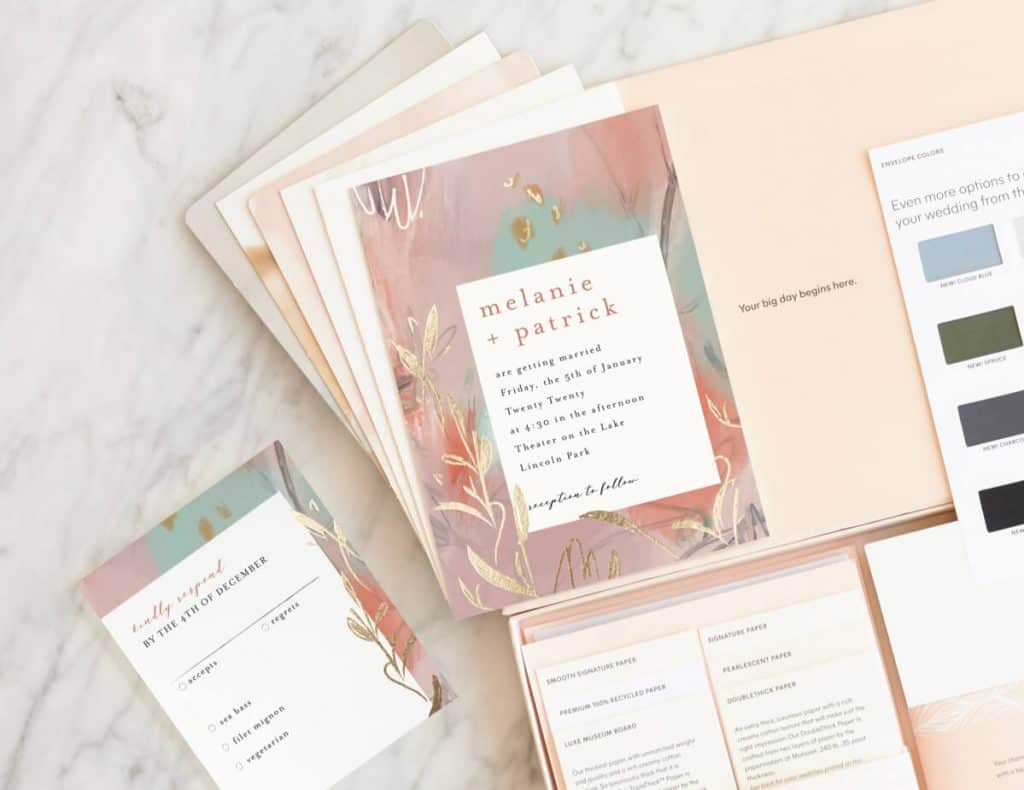 3. Shine Wedding Invitations
Our next free wedding sample set is from Shine Wedding Invitations! Looking for a classic and elegant wedding invitation? Shine is perfect for you! Select your favorite design and they'll send a full invitation set including: invitation, envelopes, enclosure cards, and more.

4. Paper Culture
Continuing on, we have another fantastic sample kit from Paper Culture. These eco-friendly, recycled invitations are also beautiful. Importantly, Paper Culture is committed to planting a tree with every order, and offsetting their carbon footprint! Request a sample kit 100% free.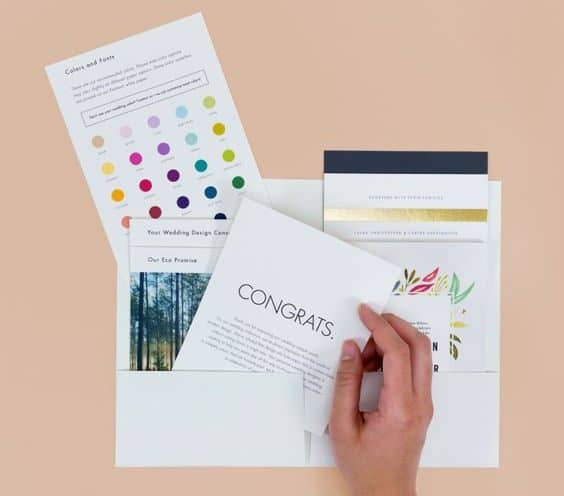 5. Artifact Uprising
Request another totally free sample kit from Artifact Uprising! You'll receive a gorgeous set of pre-selected wedding card suite samples in different printing styles. Just share your wedding date and email to receive this stationary sample.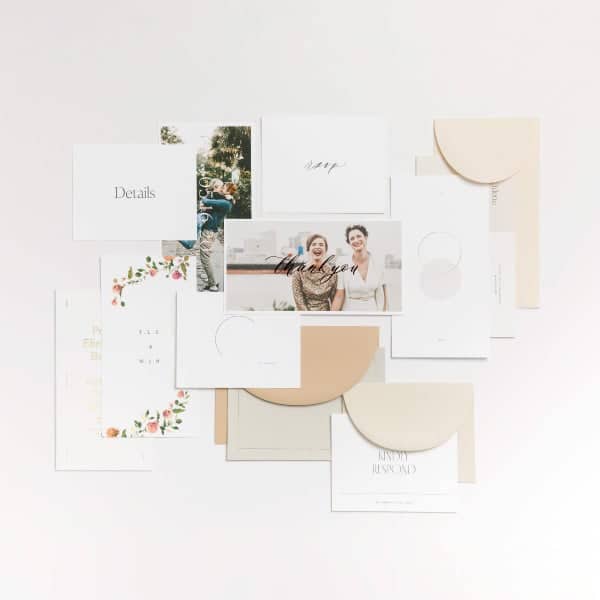 6. The Knot
Select 3 wedding invites to sample from The Knot! Use discount code 3FREE to receive up to 3 invitation or save the date samples. Further, they'll send color charts, sample envelopes, and a stationary timeline.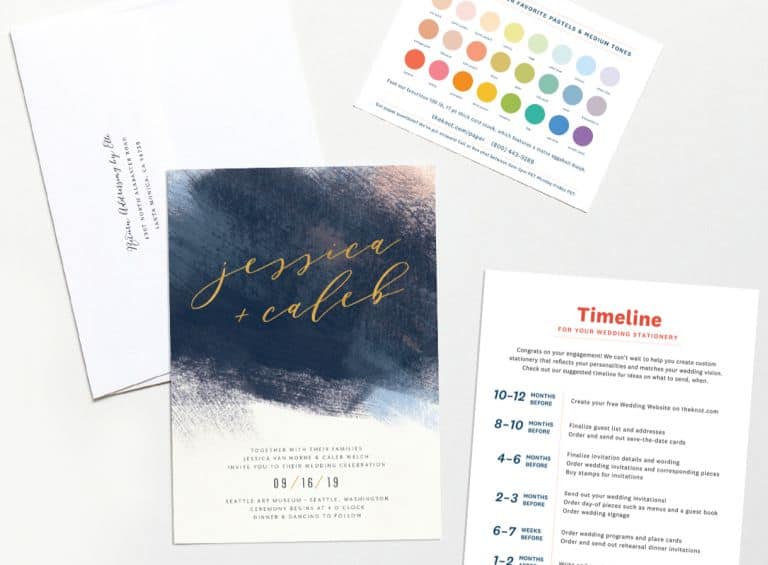 7. Zola
Next up, Zola also offers a invites & paper sample pack! The totally free kit includes a mix of invitation and save the date designs. Additionally, they include envelopes and RSVP cards in a variety of papers and shapes!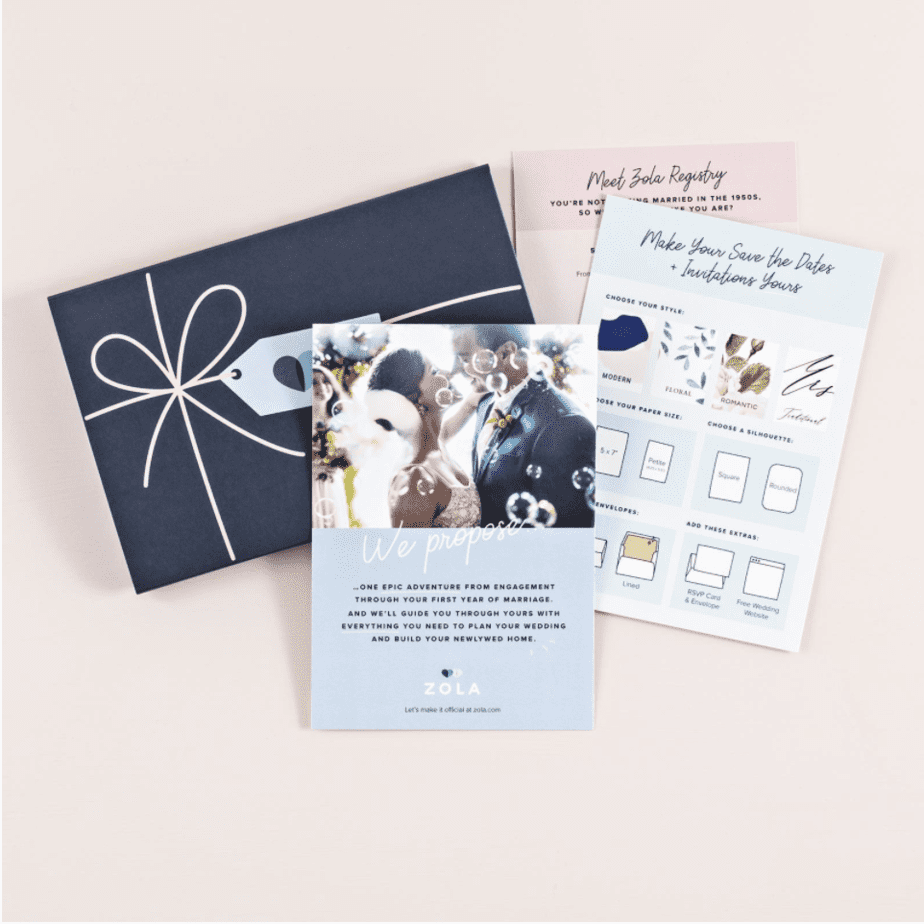 8. Magnet Street
With the touch of a button, order your free samples from Magnet Street! Like other providers, you can order a sample kit, or, select your favorite designs to sample free! Uniquely, you can personalize the text, colors, and even photos of your Magnet Street custom samples.
9. Invitations By Dawn
Wedding invitation samples from Invitations by Dawn range in price from 99¢ to $3.99. But, you can get 3 free wedding invitation samples using code MY3FREE when you checkout. In addition to the samples, you'll receive a color palette card to see printed examples of the color offering!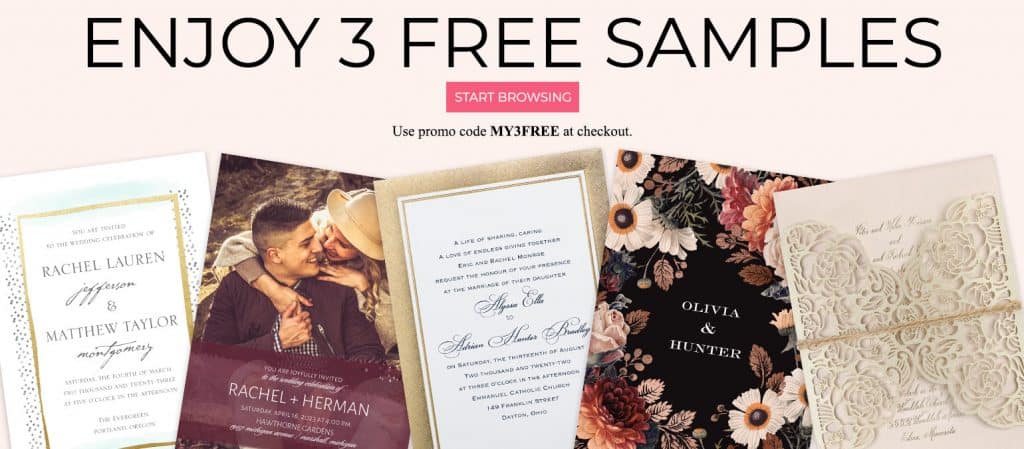 10. VistaPrint
Did you know that Vistaprint carries a line of wedding stationary? Order your 10-piece wedding stationary sample kit to see and feel their selection of wedding stationary! For instance, will include a variety of shapes, paper stocks, colors, and finishes for you to experience. Most importantly, you'll receive a discount coupon for your future order!

11. Papier
Discover the quality of a Papier wedding invitation with their sample pack! The set includes a full wedding stationary set. The kit is listed for $1.50 but you can use code ENDLESSLOVE to get it for free. Just pay shipping!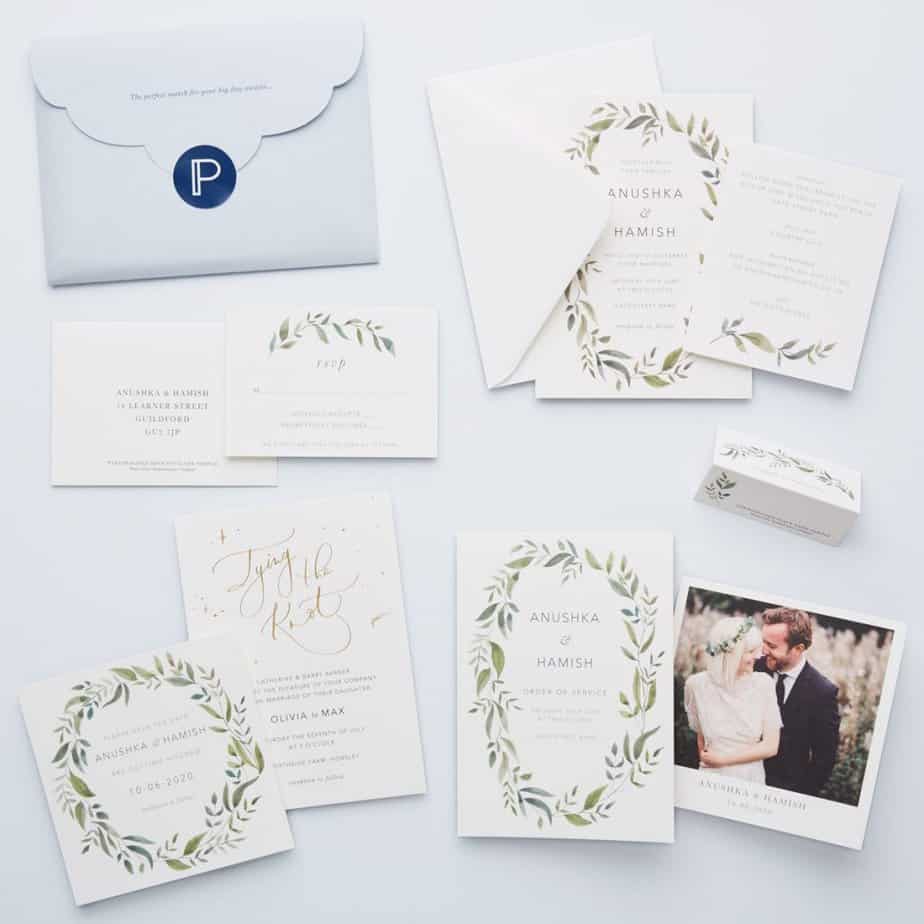 12. Mixbook
Next up, we have Mixbook's wedding sample kit! The wedding kit is totally FREE if you live in the United States. The sample kit will give you a feel for their totally customizable wedding stationary options. Plus, it includes a sweet deal!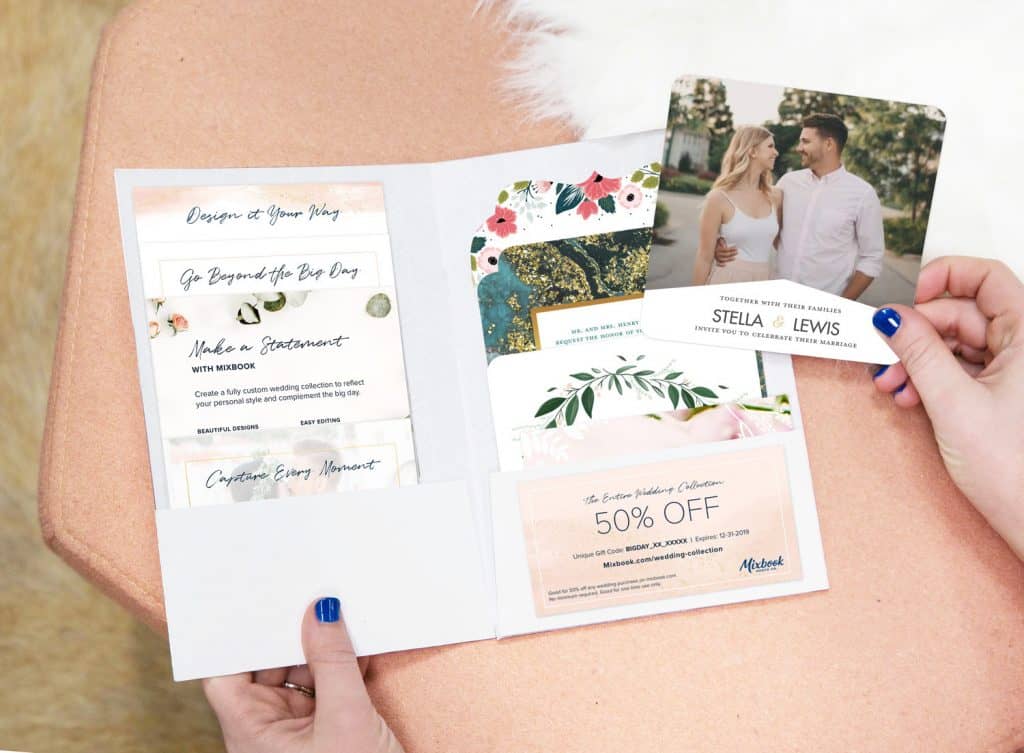 13. Fine Day Press
Lastly, sample Fine Day Press's modern invitations and wedding stationary, for free! Just fill out their quick form and select a specific sample. Or let them surprise you with the sample. Notably, sample kits are free to customers in the United States.