One question that comes up especially from budget-conscious couples: should you buy a used wedding dress? While everyone wants a brand new, designer dress for their wedding, there are certainly benefits to a used wedding dress. The most obvious benefit is cost savings, but another great pro is it's eco-friendly! 
There are also some downsides as well, but many of the myths about pre-owned wedding gowns have been debunked. Let's talk about some of the main questions when considering a used or preowned wedding dress.
How much are used wedding dresses?
We've found used wedding dresses are typically 30-70% off the retail price depending on the condition and year it was purchased.
The primary reason for buying a used wedding dress is cost savings.  A new wedding dress, designed from scratch, can quickly result in an eye-popping price tag. While designing your own dress can let you be creative, the design process alone costs money.  Add in the materials and labor required, and your new wedding dress can get expensive in a hurry.  A used wedding dress allows you to save money, an important factor for couples trying to plan a wedding on a shoestring budget.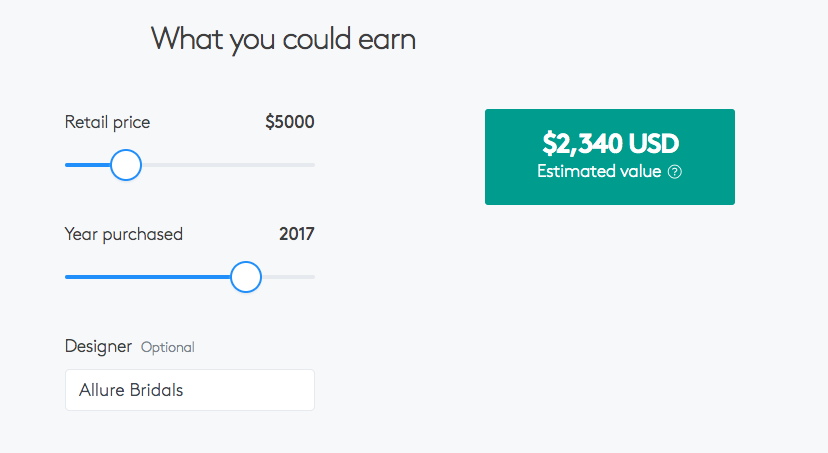 Where to buy a used wedding dress
As purchasing pre-owned gowns becomes more the norm, more and more options are springing up for brides choosing a used wedding dress for their wedding. While you may be able to find local stores near you that sell used wedding dresses, you'll find the largest selection online!
With over 50,000 wedding dresses in their inventory, chances are your dream dress might be waiting for you at StillWhite! You can chat directly with the seller before purchasing to ask any questions. Plus, if you purchase the dress and it isn't the one, you can resell it directly on StillWhite!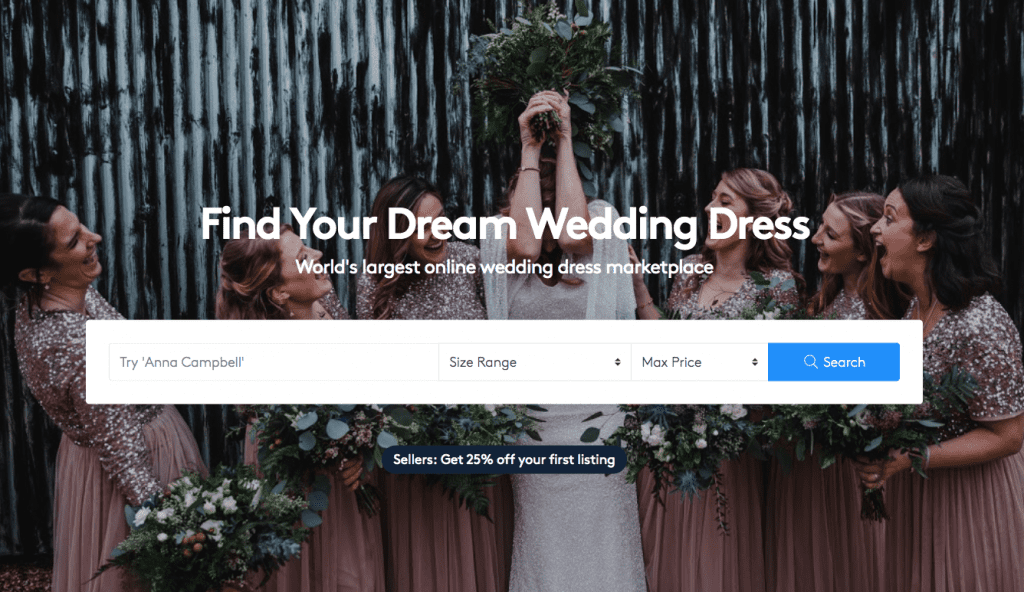 Another great spot to find your dream gown is Nearly Newlywed. On top of their amazing inventory of designer dresses, you'll find accessories and jewelry too! They verify their dresses for condition and authenticity so you don't need to worry. Plus, they have a 5 day return policy you can take advantage of if the dress isn't 'the one'.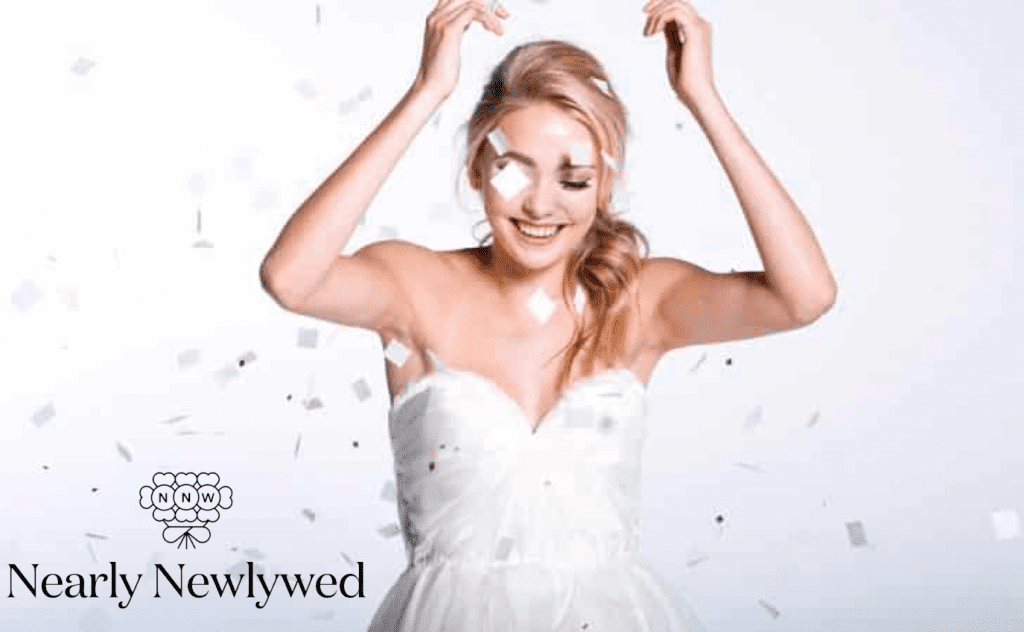 The next great online store is Pre Owned Wedding Dresses.com! Another store with a seriously amazing selection. One thing we love about this shop specifically is that you can create an account to save and share your favorite gowns. Plus, you'll be notified if the seller drops the price!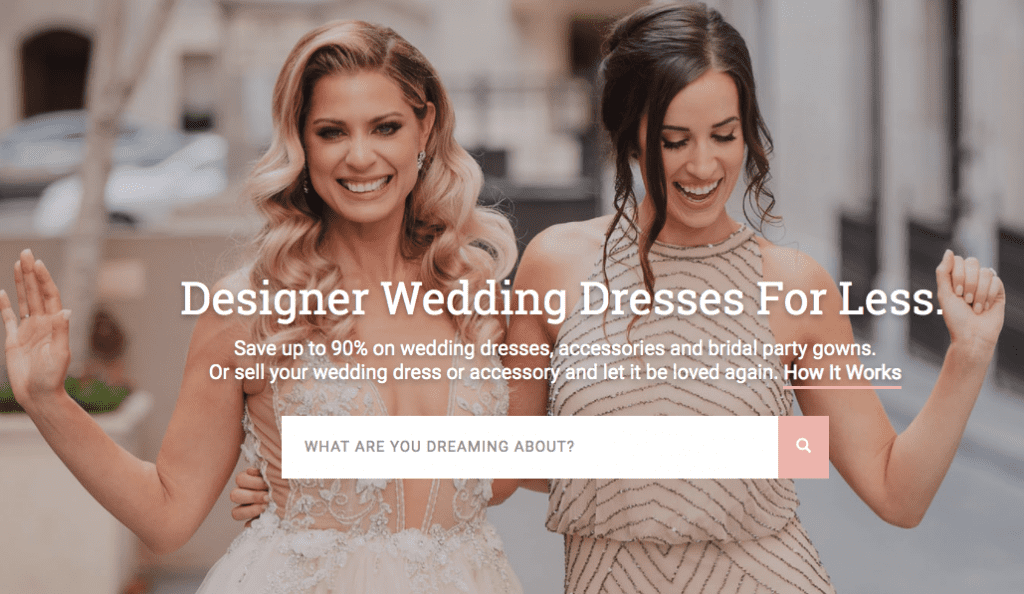 Final Thoughts – Is a used wedding dress right for you?
Similar to renting a wedding dress, buying used isn't for everyone. That said, there are a lot of huge pros to buying your wedding dress used. And, today's digital world gives you a huge selection of gowns so you aren't reliant on finding a gown in your local market. So if you're cool with the downfalls of going the pre-owned route, definitely buy and rock your used wedding dress!