This post contains affiliate links and Wedding-Experience will be compensated if you make a purchase after clicking on an affiliate link (at no additional cost to you).
---
The impact of Coronavirus on the wedding and event industry has been devastating. But, the show must go on! When it comes to wedding creativity, only sky is the limit! Plus, nothing says "2020" like having to host a virtual or drive-by bridal shower! Some may have concerns that a drive-by shower could be considered tacky. But, we're happy that loved ones are finding ways to celebrate milestones (like weddings and baby showers) safely during these strange times. With some planning, a drive-by shower can be a wonderful way to celebrate a mom or bride to be!
What Is A Drive-By Bridal Shower?
A drive-by bridal shower (or drive-through) is an event that allows social distancing for the guests while they shower the bride-to-be with love and happiness (and gifts). Cars line up in front of the bride's home and drop off the gifts through the car window. It doesn't necessarily have to take place in front of the bride's home, it can be arranged at a parking lot or any other appropriate place. Just like the micro wedding trend, drive-by bridal showers are a way to celebrate the start of the new chapter in life while keeping social distance and ensuring everyone's safety and health. However, you have to be resourceful when coming up with ideas to keep the festivities going.
Drive-By Wedding Shower Invitations
Thankfully, designers have jumped on the drive-by shower trend and have created beautiful designs for your drive-by shower. Depending on your timeline, you may opt to go for an email invite or Facebook event instead! But, paper invites feel fancy and special, and are great if they work in your timeline and budget.
In your invite you'll need to include the oh-so important instructions for how your drive-by shower will work. Typically attendees will gather somewhere nearby first, then take off together to begin the parade!
Here are a few of our favorite drive-by bridal or wedding shower invitations:
Drive-By Shower Decorations & Atmosphere
Decorations will help make your drive through shower feel like the celebration it is! Like your standard shower, you may consider a particular theme, or just decide on a nice color scheme! You'll want to setup a gift table and a favors station. We recommend having someone stand at each of the stations to help collect gifts and pass out favors, of course while adhering to social distancing!
Here are some fun decoration ideas to get you started (you can find more on our Pinterest board!).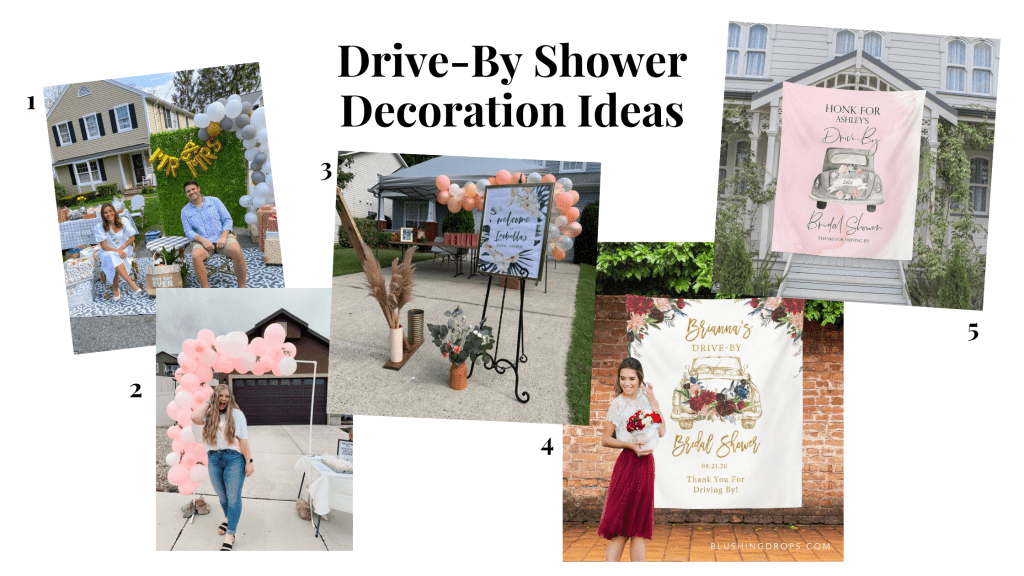 Balloons
Balloons are always an inexpensive and fun decoration! Use golf tees to stake balloons into the lawn. Or, create a balloon garland around the front door, garage, or around your table.
Banner or Yard Signs
Banners or yard signs are another fun and easy way to jazz up the yard for your celebration! Banners can easily be hung across the garage or house.
Encourage Attendees to Get Festive Too!
On top of your decorations, encourage those attendees to creatively decorate their vehicles! Signs, balloons, and car paint are simple ways to get everyone in on the fun. You may consider doing this as a group at your designated meeting spot before the shower begins! Bring some extra decorations to help anyone who might have forgotten!
Drive-By Shower Favors
Have a fun treat or favor to send guests on their way after the drive-by parade! Here's 9 ideas (most under $5 per favor) all perfect for drive-by showers.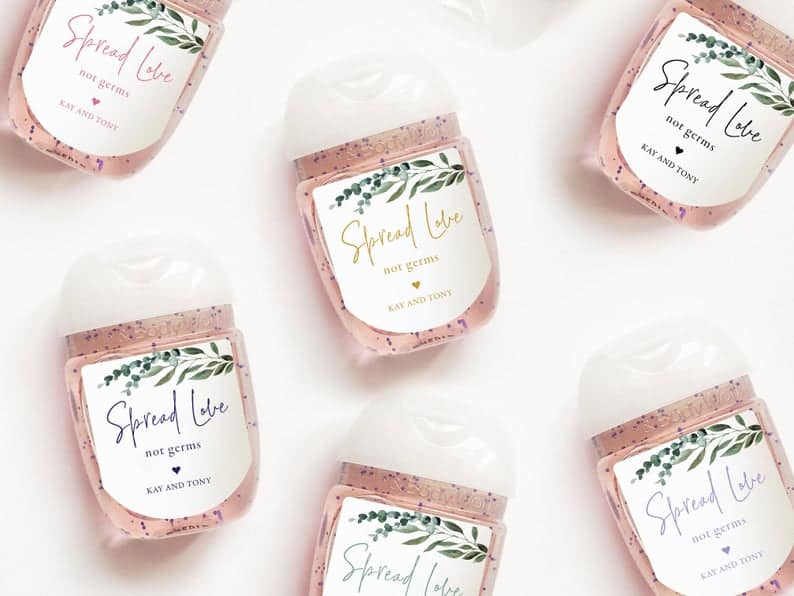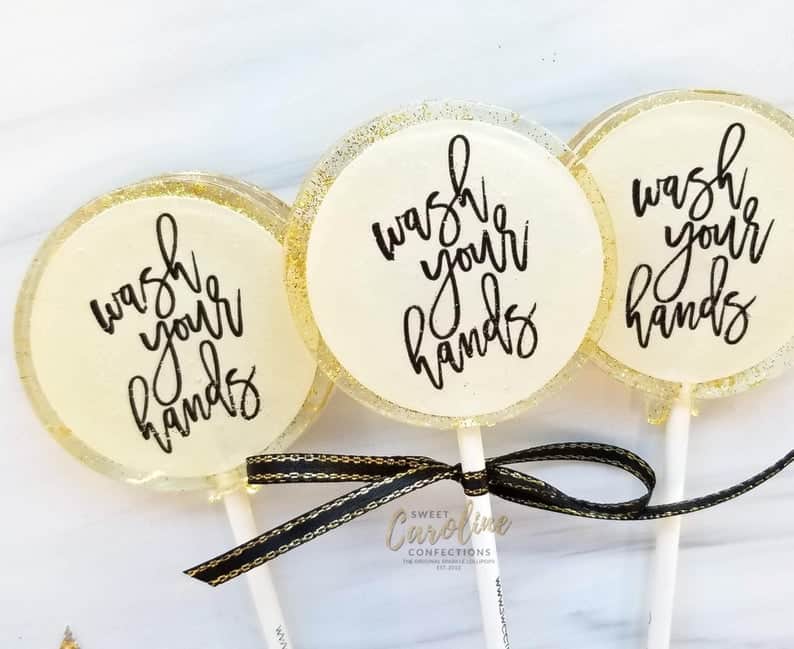 This post contains affiliate links and Wedding-Experience will be compensated if you make a purchase after clicking on an affiliate links (at no additional cost to you).