You've gotten your proposal, now it is your turn to do the asking!
Asking someone to stand by your side on your wedding day is a big deal. Bridesmaids put a lot of time and money into their role as a bridesmaid or maid of honor, so it is great to make asking them a special occasion. Bridesmaid proposal gifts don't need to be expensive by any means, and putting in the effort is what matters.
One great place to find meaningful bridesmaid proposal gifts at fair prices is Etsy! There are so many options, so we've gathered some of our favorite 'will you be my bridesmaid?' ideas that your bride tribe is sure to love from the Etsy marketplace.
10 Etsy Bridesmaid Proposal Ideas
The perfect gift if your bridesmaid proposal falls over the holiday season.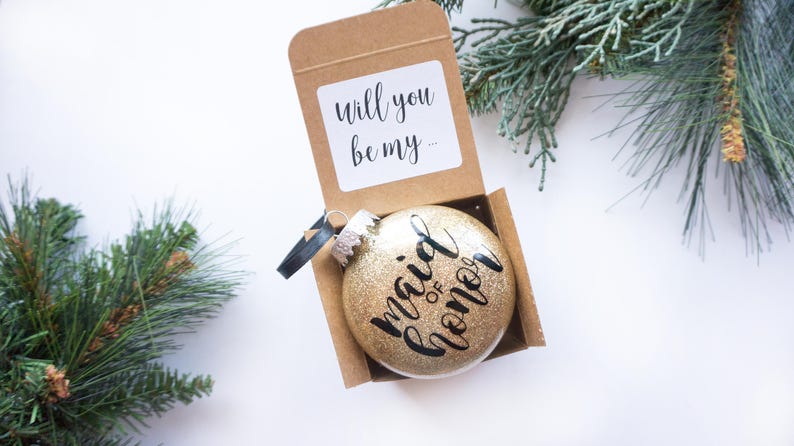 2. The Details TBD Bridesmaid Card 
A cute way to ask your bridesmaids before you have all the details of your big day locked down.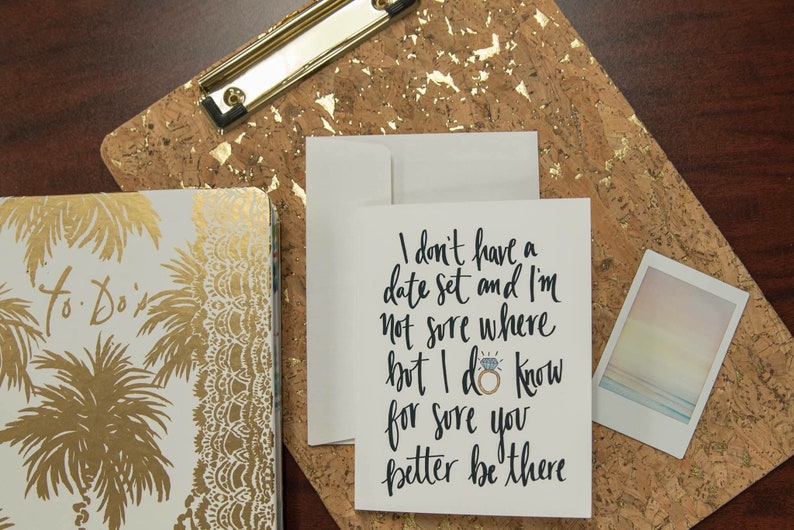 You can't go wrong with a cute bottle of wine when you ask "will you be my bridesmaid?".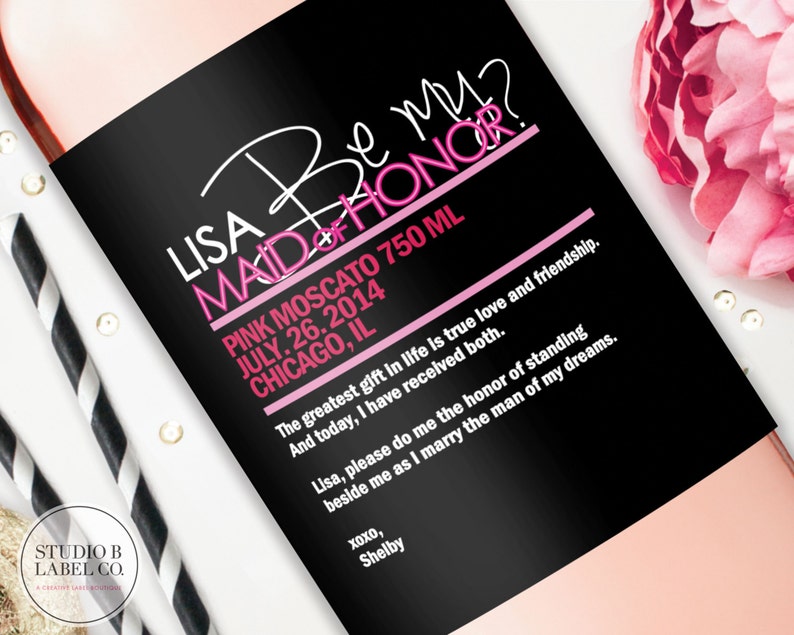 A super practical bridesmaid proposal is an accessory that they can wear on your big day!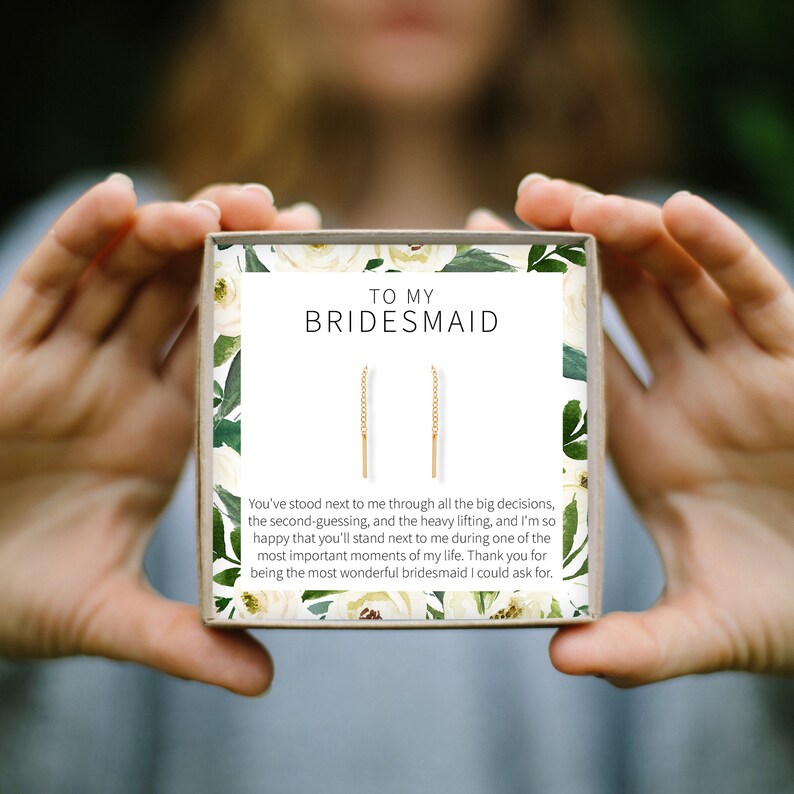 DIY or purchased gift boxes are super trendy and adored way to ask your bridesmaids to be part of your crew!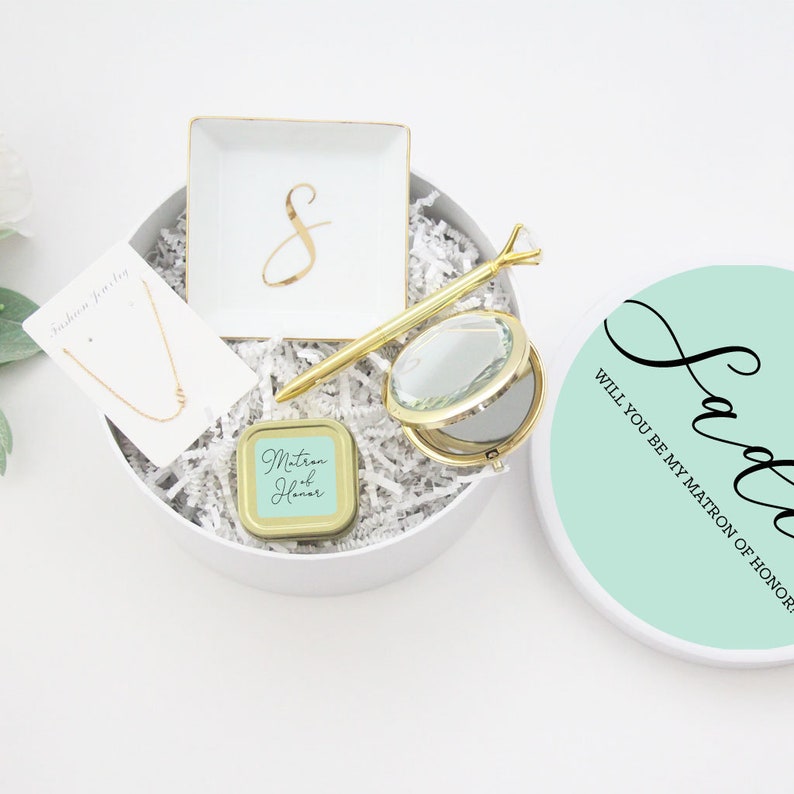 This keepsake is one that bridesmaids will cherish for years to come!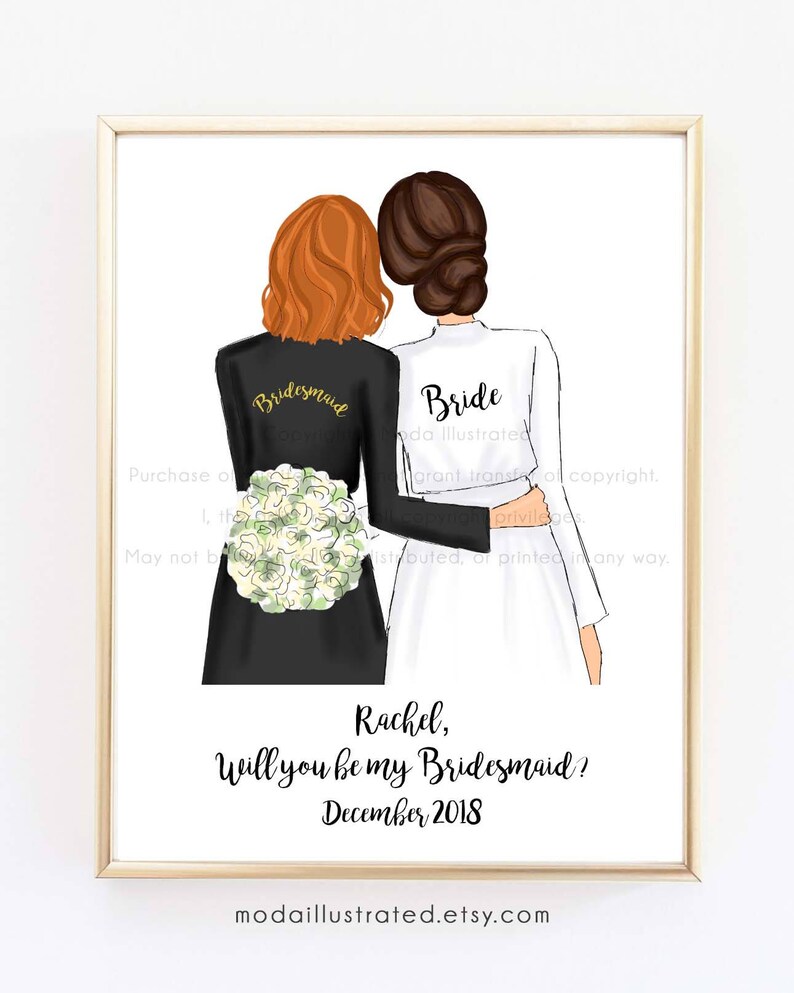 These gorgeous keychains are perfect to include in a gift box, or as a gift on their own!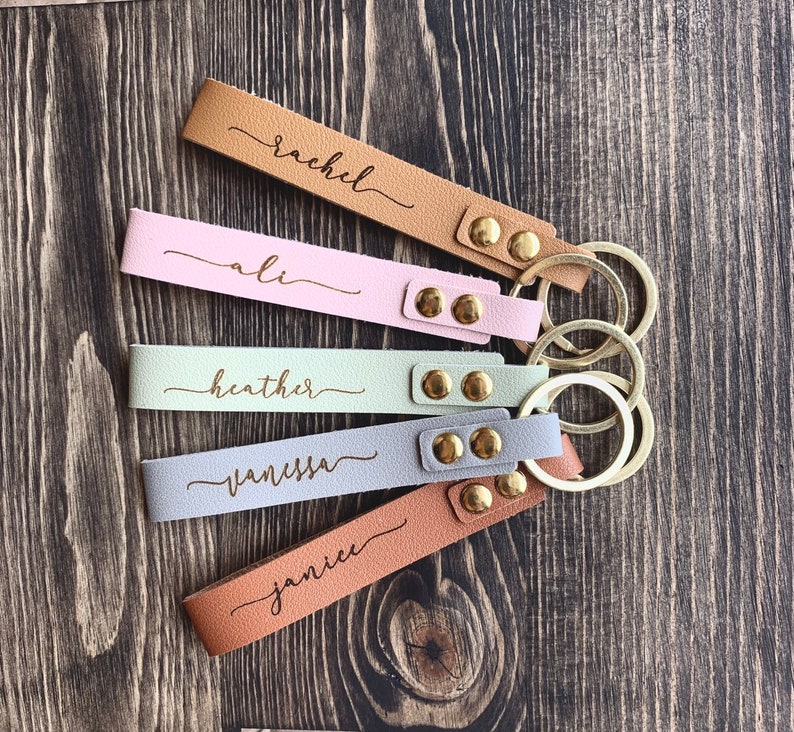 This perfectly punny bridesmaid proposal gift will make your ladies laugh!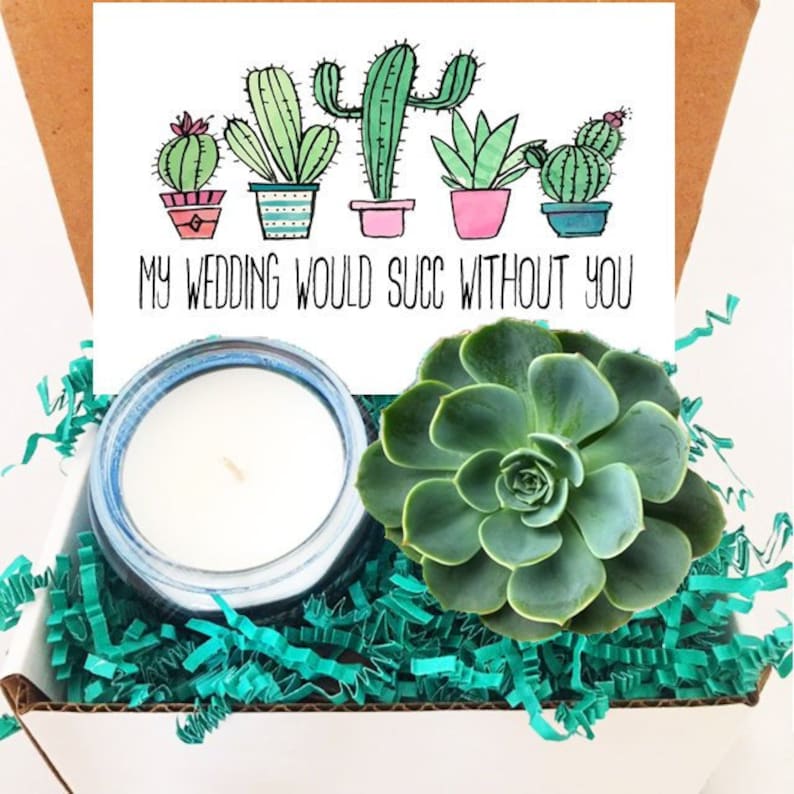 These gorgeous pajamas can be used for day of getting ready, weekend bachelorette festivities, and nights beyond the wedding day!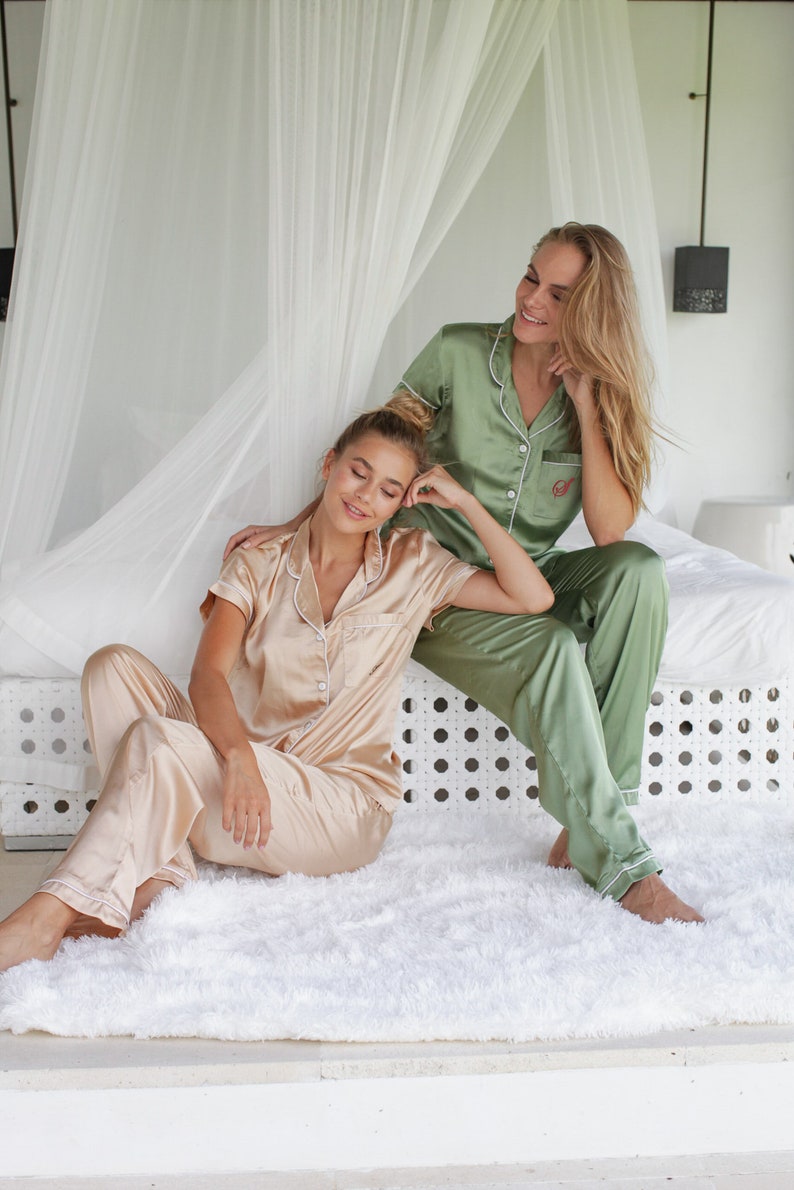 These gorgeous, gold trimmed and personalized jewelry boxes are truly a perfect way to ask your bridesmaids!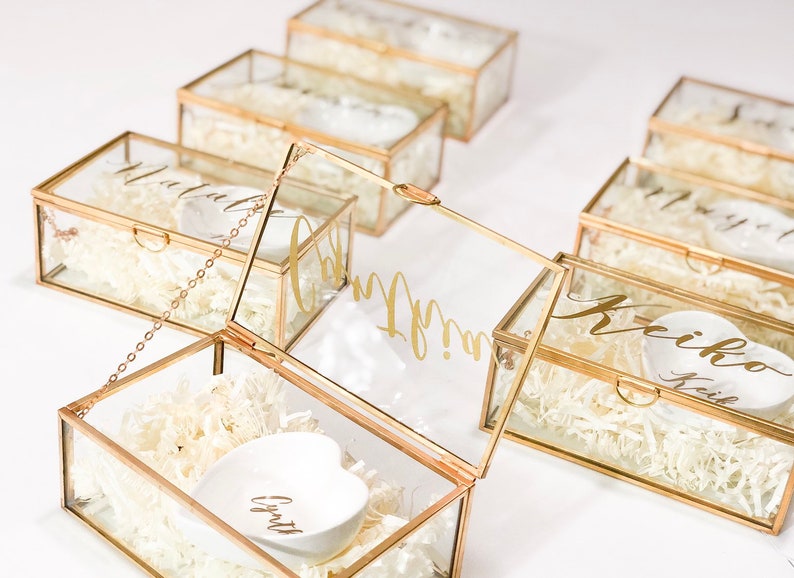 Once you make the big ask, you'll probably start wanting to find the perfect dresses for your crew! Checkout out these bridesmaid dress ideas next.