A lot of questions can pop up in a person's head, especially if there is an engagement ring on their left hand and a wedding planner in their right. The most common questions typically revolve around the wedding budget and making the most out of it. Where to make cuts and what wedding etiquettes are okay to be forgotten? Today, we are talking about save the dates – is it really necessary to send them? Can I skip save the dates completely?
The save-the-date card is a pre-invitation card that announces your wedding date. It's a way of letting those you plan on inviting to your wedding know they should mark their calendars and clear their schedules. Just like everything else related to weddings, save the dates also come with a list of pros and cons. However, we like to think that the list of pros is certainly longer than the list of cons. Let's start!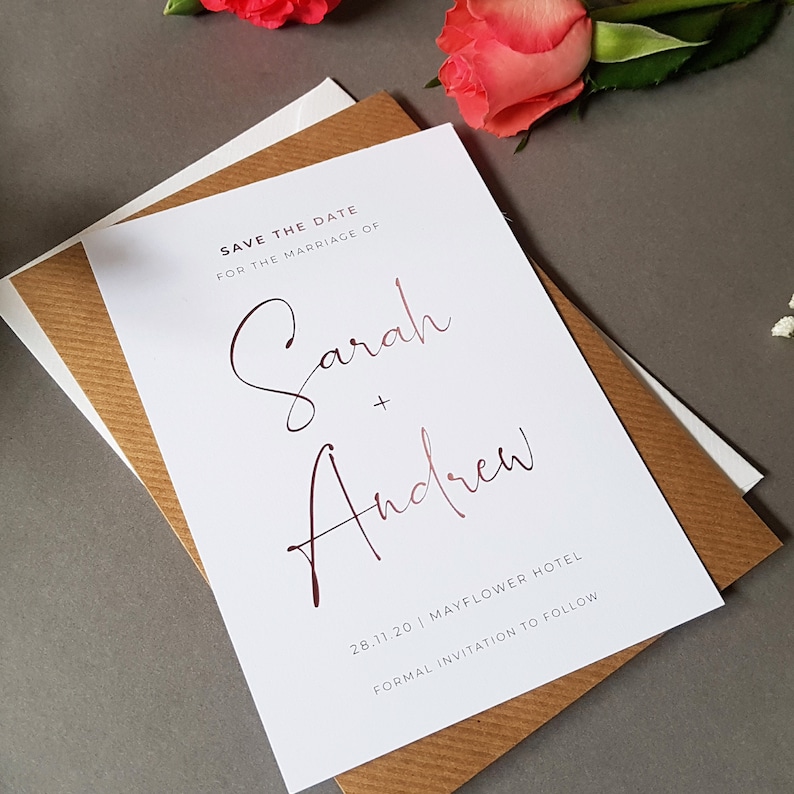 Why send save-the-dates?

Advanced Notice

Couples usually send wedding invitations two months before the big day. However, we all know how fast calendars can fill up. Sending an invite two months may not be enough notice for some people. This is when save-the-dates come in handy. They also play a big part in ensuring that your guests will be there for you on your big day. As save the dates typically go out six months in advance, this should be enough time for guests to add your day to their calendars and make necessary arrangements.

Plus, attending a wedding is not only a time commitment, but a financial one too. Some of your guests may need to budget ahead of time to ensure they can afford to travel, purchase a gift, etc.


Guests can make travel arrangements

Speaking of arrangements, not all your guests live nearby. Or maybe you are having a destination wedding. The sooner you announce your date, the more time they'll have to book a hotel room and buy plane tickets. In the case of a destination wedding, we think save-the-dates are a must.


No overbooking and other commitments

Help prevent guests from double-booking or agreeing to other commitments. The greater notice you give to your guests, the probability of their attendance is greater. Not to forget that guests may need to take a day or two off work. Giving them enough notice will ensure they have enough time to request a day off and organize their time.


You get to show your personality and the wedding theme 

Save-the-dates don't have to match your wedding theme exactly. That said, it's a great way of giving your guests a glimpse into what they can expect. Plus, its a great way to show off your engagement photos. Along with your favorite photos from the engagement shoot, you can experiment with different design elements and show off your creativity.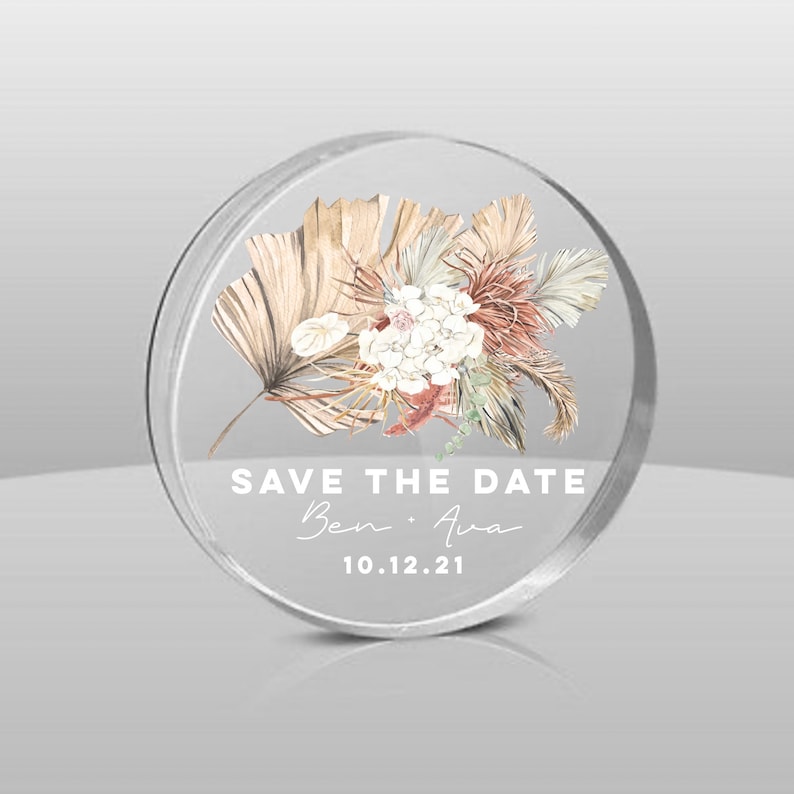 A way of creating buzz for the big event
The wedding day is a celebration of love. Obviously, you want everyone invited to be excited and share the joy with you. This is where save-the-dates can help. It's a wonderful way of connecting with your guests! You can also add a link to your wedding website here and direct your guests to all the wedding details. 

Why not send save-the-dates?

Time and Money Consuming

It's no lie that designing, printing and mailing these cards takes time and effort. Apart from the time-consuming factor, it is another expense to consider building into your wedding budget. Both printing and postage can get costly. If you are on a tight budget but want to send save the dates, you may consider sending digitally!


You need to finalize your invite list ASAP

People who receive a send-a-date will expect to receive an invitation to your wedding. This means you need to be sure of who are you inviting to the wedding before sending save the dates. This also means you need to figure out and book your wedding venue in advance. So, while figuring this part out, be wise and thoughtful to avoid any wedding drama down the line.
Final thoughts
Save the dates are going to be critical for some weddings but not necessarily all. If you are planning a destination wedding or will have many guests traveling, save the dates should not be skipped. If you have a lot of local attendees, or are planning on a shorter timeline, you can skip save the dates. In this situation, go right to invitations, but make sure to send them out on the earlier side!