Save The Date Emails. Are they right for you?
Largely in an effort to save money, couples are going for online save the dates. While many companies offer affordable save the date options, sending save the date emails is the most economical choice. Going digital is also a great time saver for couples on shorter planning timelines, as there is no waiting on proofing, printing, and the snail mail process! Even though most couples will stick to paper invitations, some hosts are even opting to send online invitations for their wedding!
Save The Date Email Wording.
So you've decided to go the email route with your save the date, great! Now you have to decide on the design of the email, and most importantly the save the date email wording. There are 3 pieces of information that you typically always want to include in the save the date:
1. Event Date
Of course, a save the date email would not be complete without your wedding date! If your wedding events span multiple dates, you may want to include this to give guests a heads up.
2. Event Location
Typically couples will include the city that the event will be located in, but if your venue is locked down you could choose to include this as well!
3. Names of Invitees
With traditional paper save the dates the names of the invited guests are listed on the envelope. With email save the dates, you will likely want to include the names of your invited guests in the body of the email so the invitee knows who in their household is invited or if they can bring a +1. If your event will be adults only, you may want to include this in the save the date to give parents ample time to lock down a sitter.
4. Invitation to Follow
The last piece of almost every save the date will let guests know that there is more to come! A few wording variations are:
Invitations to Follow
Formal Invitations to Follow
Details to Follow
More Details to Follow
5. (Optional) Wedding Website
If you have created a wedding website, you will want to provide a link to direct guests to this page. You can do this by either hyperlinking text, or adding a button to your email save the date. Here are a few suggestions for how to direct guests to your wedding website:
For travel information and additional details, be sure to visit our

wedding website

.
For more information about our big day, visit our

wedding website

.
We can't wait to celebrate with you! Please refer to our 

wedding website

for more details.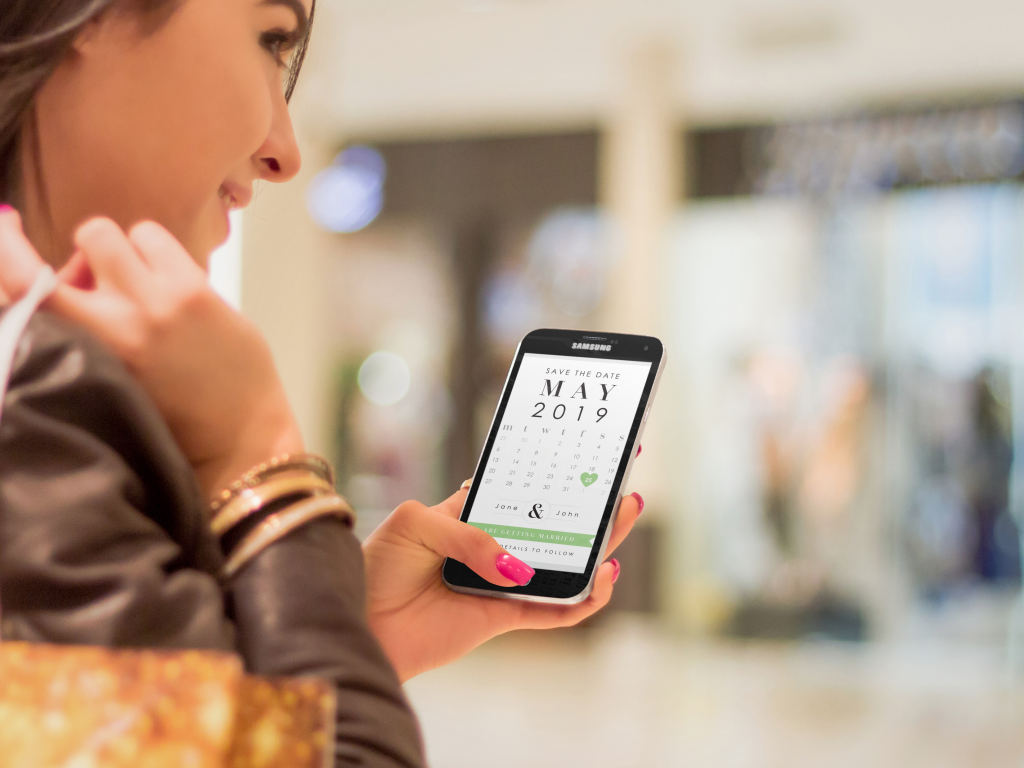 Would you use a save the date email for your wedding? Let us know in the comments below?