This post contains affiliate links and Wedding-Experience will be compensated if you make a purchase after clicking on an affiliate link (at no additional cost to you).
---
With countless details to consider and tasks to accomplish, having a reliable wedding planner book by your side is invaluable. A wedding planner book serves as your trusted ally, keeping you organized, focused, and on track throughout the wedding planning process. In this blog post, we're excited to present a carefully curated selection of the best wedding planner books for 2023. Whether you're embarking on the exciting journey of planning your special day or someone searching for a thoughtful engagement gift, these invaluable companions will become your go-to resource. From comprehensive checklists to budgeting tools, vendor tracking, and inspirational ideas, these wedding planner books offer a wealth of guidance and inspiration to help you create the wedding of your dreams. So, let's dive into the world of wedding planning and explore these the best wedding planner books 2023 has seen so far.
Our top picks for best wedding planner books for 2023:
Erin Condren Wedding Planners: The Erin Condren wedding planner is a top choice among brides-to-be due to its comprehensive features, elegant design, and user-friendly format. This planner offers a range of tools and sections to organize your wedding planning journey, including budgeting, vendor management, guest lists, and more. With its customizable cover options and high-quality paper, the Erin Condren wedding planner combines practicality and style. Plus, enjoy the added personal touch by customizing your cover with your names and even a photo using Erin Condren's cover templates.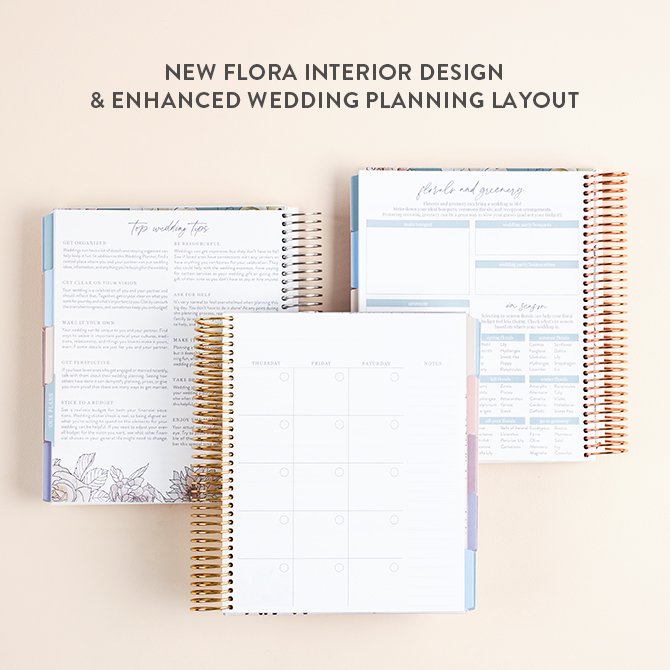 Emily Ley Simplified Wedding Planner: Known for its minimalist and streamlined approach, the Emily Ley Simplified Wedding Planner helps couples simplify their planning process without compromising on essential details. This planner features a clean layout with dedicated sections for various planning aspects, including budgeting, vendor contacts, and guest lists. The simplicity of this planner allows you to focus on what truly matters, ensuring a stress-free planning experience. The planner is also beautiful, making it the perfect keepsake.
DesignStudioTeti Digital Spreadsheet Planner Spreadsheet: Although not a traditional book, we couldn't miss the opportunity to highlight an exceptional option for spreadsheet planners! The DesignStudioTeti Digital Spreadsheet Planner offers a unique approach to wedding organization. With 10 meticulously crafted tabs, this editable spreadsheet provides comprehensive templates that empower you to design the wedding of your dreams while minimizing stress. Each tab serves a specific purpose, covering all the essential aspects of wedding planning. From budget management and vendor tracking to guest lists and seating arrangements, this digital spreadsheet has you covered. If you're an Excel power user or just prefer a digital option, we'd highly recommend checking this planner out!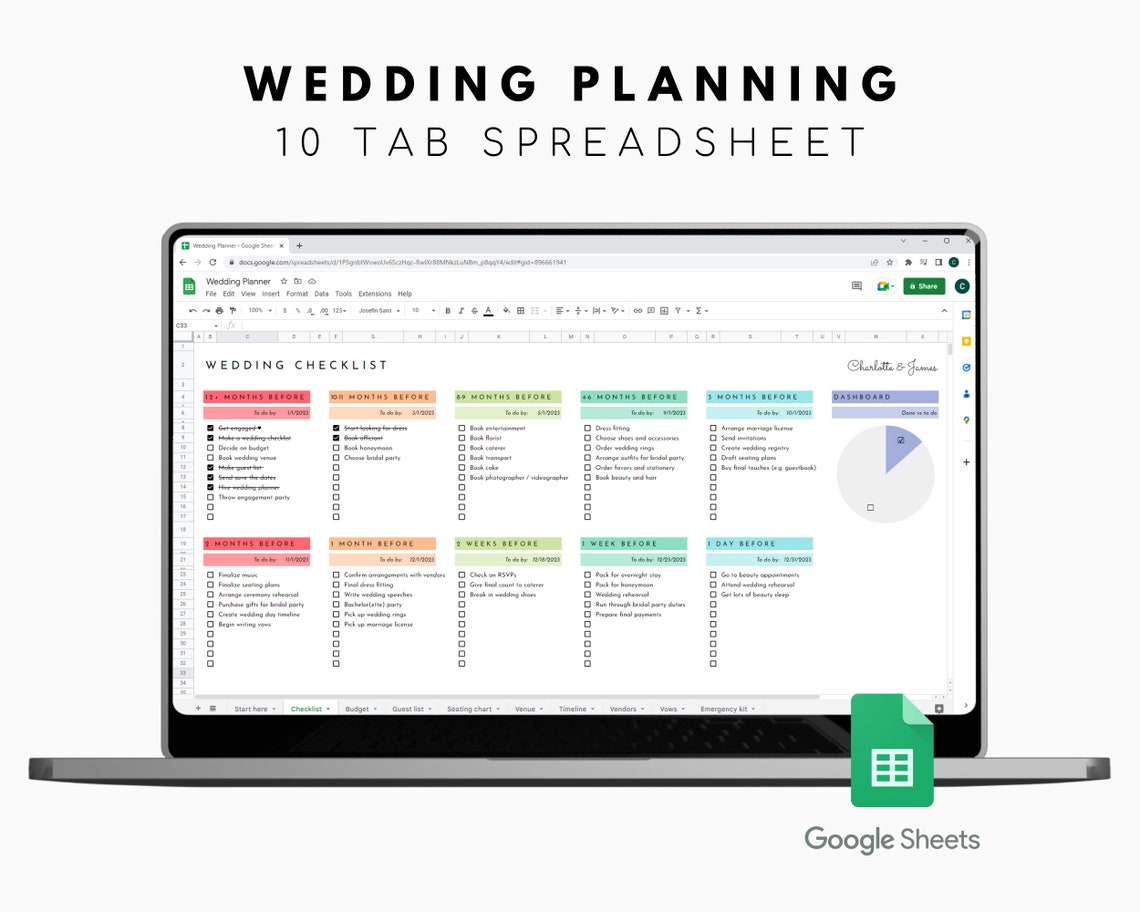 MarthaBrook Personalized Wedding Planner: As one of the reviews stated, this planner has a "coffee table aesthetic". This beautifully crafted planner offers a touch of customization that adds a special touch to your wedding planning experience. With its high-quality materials and attention to detail, this organizer provides a delightful keepsake that you can cherish long after your wedding day. The thoughtfully designed layouts provide ample space for notes, ideas, and inspiration, ensuring that no detail is overlooked.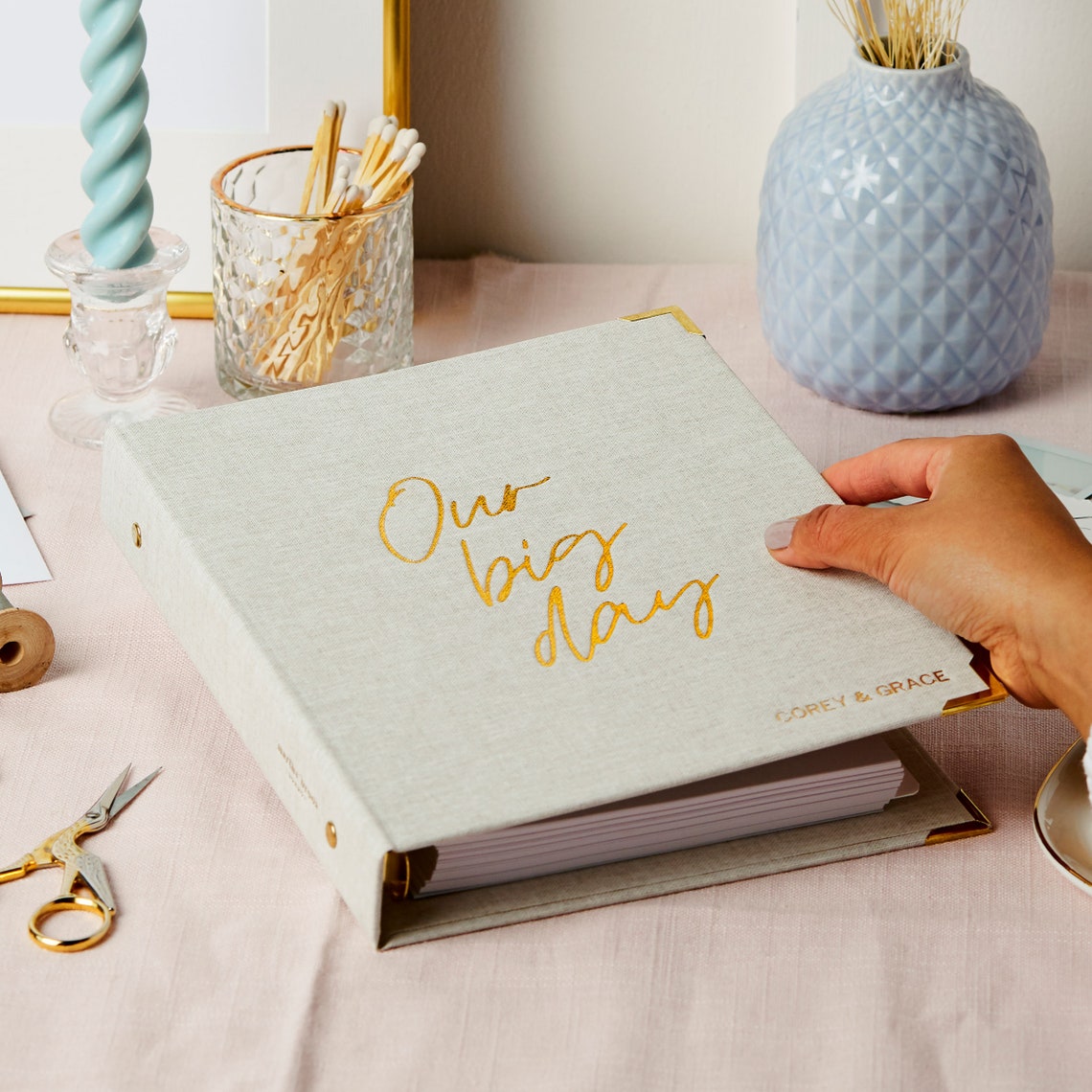 Final Thoughts on 2023 Wedding Planners
Whether you prefer the tactile experience of a traditional paper book planner or embrace the convenience and flexibility of going digital, we hope this guide has helped you find the perfect wedding planner to suit your needs. Remember, the most important thing is to have a reliable companion by your side as you navigate the exciting journey of planning your dream wedding. Happy planning!
Featured image: Erin Condren Wedding Planners.