Why you should be careful about using The Knot wedding website
We realize that many people will see the title of this article and be confused. Isn't The Knot supposed to be THE site for couples to use for their wedding planning? Indeed, The Knot is a wedding behemoth, with tens of thousands of couples choosing it to plan and organize their big days. However, with plenty of viable wedding website alternatives out there, we think it was worth taking a deep dive into The Knot wedding website and exploring some of the flaws and issues with the site's services and offerings. While the site has its loyal followers, there are a number of scary stories out there about The Knot's methods of dealing with its users, its vendors, and especially people who aren't happy with their services. Here are some of the big reasons Wedding Experience recommends trying an alternative instead.
Their features don't always work and lead to embarrassing situations
One former Knot user, David, reached out to us and let us know about experiencing every couple's biggest headache while wedding planning – having people invited to the event that you weren't planning to invite, and all of the awkwardness that comes with it. David and his wife were using The Knot to organize their event, including The Knot's text reminders that can be used to mass communicate with a guest list. However, like most couples, David and his wife had organized their list into tiers – with additional people who were being considered for the event but not invited yet in a second tier. However, when using the text reminder service, The Knot sent event reminders to ALL guests in their account – including guests who had not been actually invited to the wedding.
This led to a doubly frustrating situation for David and his wife – not only did they now have to invite an additional dozen guests to their event (at $100 per plate, that wasn't a cheap mistake either), but there was also the awkwardness of knowing they had guests who they didn't plan to invite in the first place. On top of that, it took three phone calls, four emails, and a week of waiting before The Knot's customer service team actually responded to them with acknowledgement of the technical issue of the app. With so many other things to worry about when planning a wedding, The Knot wedding website did the couple no favors with this unfortunate error.
The Knot wedding website can be a bit beholden to vendors they work with
Another recent story highlights the sometimes incestuous partnership The Knot wedding website has with the many vendors who advertise through the site's reach to engaged couples. In this case, a bride left a negative review about a venue that reused the decor she had purchased for her wedding for another couple, the next day – for free. The bride then left an authentic review on the vendor's page on The Knot – but this is where the strangeness began.
The bride was contacted by The Knot, informing her that she needed to change the review to comply with vague company guidelines around reviews, or the review itself would be removed. She was also cc'd on an email exchange between a Knot representative and the vendor, which included advice and info on how to portray the review as out of line and disingenuous. Finally, even after making the changes, the review was still eventually removed – much to the bride's dismay.
While any company can experience unfair reviews or overly critical users, going to steps to censor honest feedback seems to be a bit much, especially when many couples rely on The Knot's reviews and vendor directory to make important choices for their own weddings. This lack of trust and reliability raises more serious questions about whether The Knot wedding website is really delivering the usefulness it claims to for couples.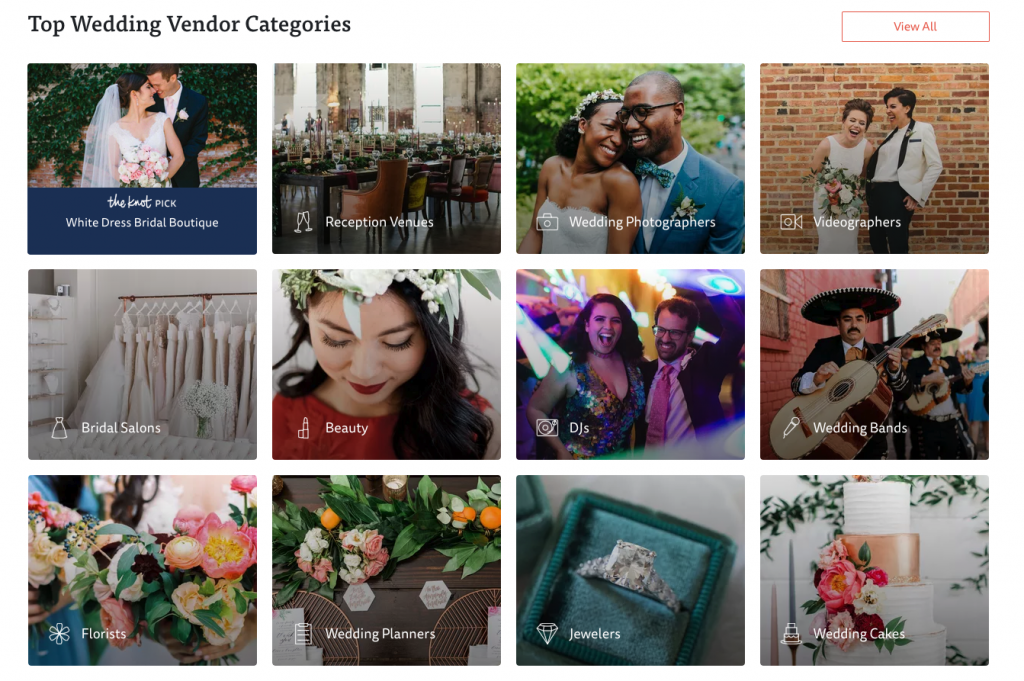 Misleading vendors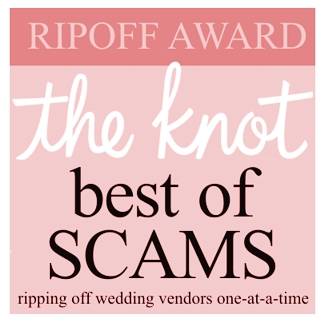 Finally, even vendors are not immune to shady dealings with The Knot. A slew of online reports discuss The Knot's intentionally vague vendor advertising contracts, which often do not clearly disclose the 6 month or 12 month recurring payments that a vendor is surreptitiously agreeing to when creating their storefront on The Knot's vendor directory. While intentionally vague user agreements and contracts have been common practice on the Internet for years, and in all forms of industry, many of the slighted vendors seem more upset by the lack of leads and traction they received before realizing their subscriptions were locked in.
While of course, it is up to a user or customer to be diligent in understanding what they are agreeing to, the intentionally vague aspect of The Knot's contracts is not a good look for the company. With evidence that the company's review process is flawed and manipulated, a lack of solid customer support and testing of features for its main users (engaged couples), and rocky relations with many vendors, this seems like a perfect storm of question marks for anyone that is considering using the site. We recommend considering some of the many alternatives out there before committing and suffering from some of these same headaches yourself. After all, there are plenty of places to get quality wedding advice on the web.