You've selected and 'proposed' to your bridesmaids, now its time to shop for them! Unfortunately, shopping for bridesmaid dresses isn't always easy. Chances are, your bridesmaids aren't all the same size and body type. They also likely have their own opinions, styles, and budgets that may come into play. So, where to begin? We've compiled a list of bridesmaid dress stores so you can find the perfect styles for your bridesmaids.
Your bridesmaids might not all be in the same location as you. This is where bridesmaid dress stores with try at home options will be your savior. Just make sure that dresses are returned within the designated time period to avoid fees!
7 Bridesmaid Dress Stores with At Home Try On

Select 1-3 of Azazie's gorgeous selection of bridesmaid dresses to try on at home for just $10-$15 each. This bridesmaid dress store has a great selection of colors (which you can order swatches of). Great option for brides who want to select a color and allow the bridesmaids to select their style! Additionally, Azazie offers matching groomsmen accessories!
We love that Brideside helps take away some of the stress of bridesmaid dress shopping by offering a personal supporter for each bridal party member! The personal supporter will help your bridal party determine your size and when you need to order by. Shop their selection and try at home ($30 for 3 dresses), or visit one of their showrooms!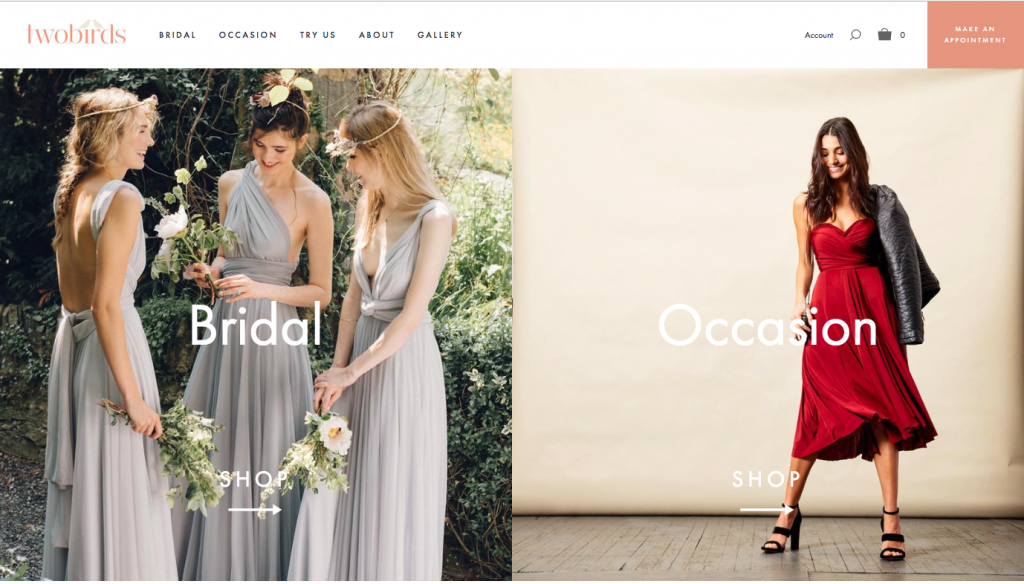 twobirds is known for their bridesmaid dresses that can be tied over 15 different ways. Their sample program allows you to order a dress for a 10-day trial period. A sample costs $40, but twobirds will give you $20 off your final purchase!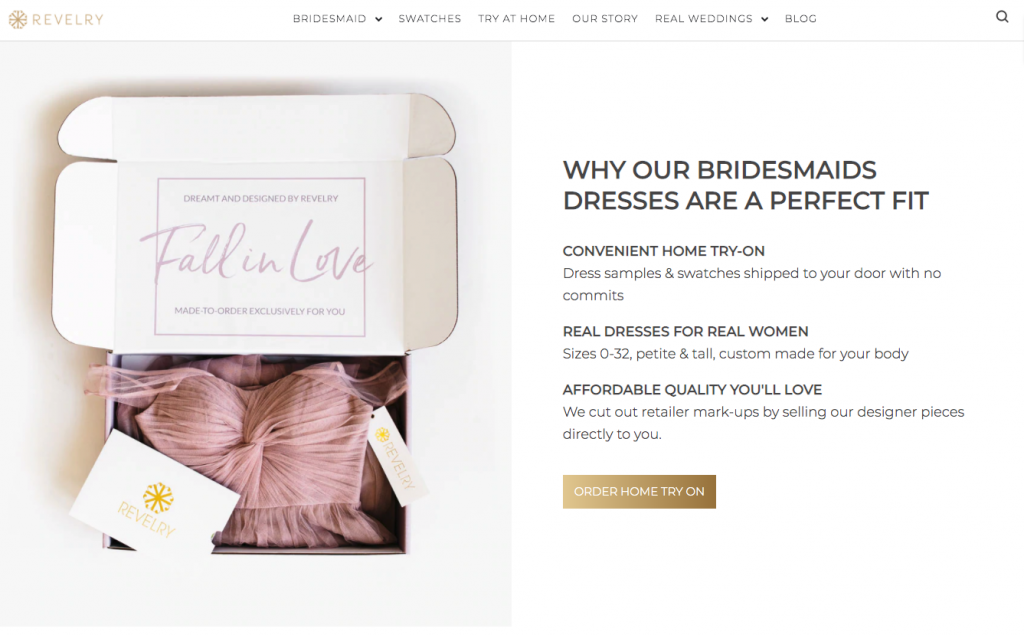 Revelry offers the ability to order samples in your size for just $10. 3+ samples ship totally free, and they allow you to keep them for 3 days before returning them with their provided return label! You'll find some unique options from Revelry such as skirts or pants and top styles.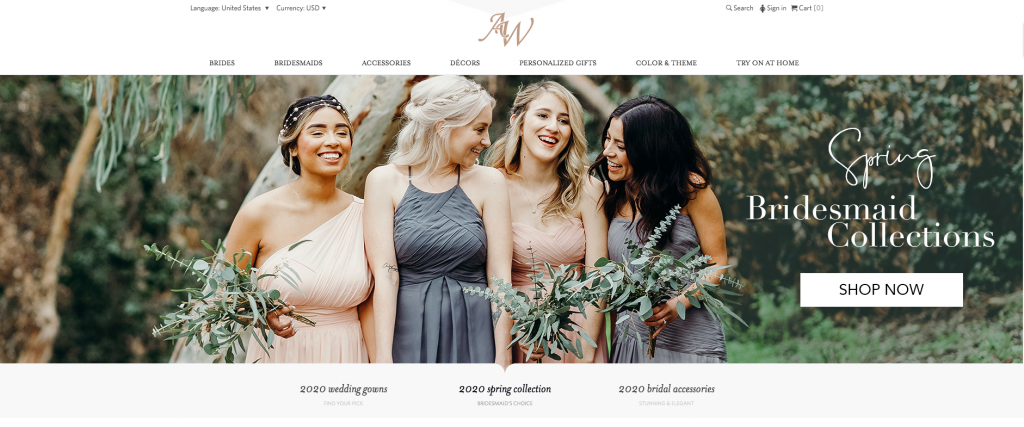 AW Bridal takes a unique approach to the try at home bridesmaid dress approach. They will send you up to 3 sizes of a sample dress along with sample fabric swatches. The sample dress isn't the style or fabric of the actual bridesmaid dress, but it will allow bridesmaids to ensure they select the right size. *Currently available within the 48 continental United States only.
Kennedy Blue is another bridesmaid dress store offering the ability to try on at home! Bridesmaids can order samples for $10 a piece (no shipping cost) and ship them back within 3 days. Brides may also be interested in ordering from their selection of 90+ color swatches. Dresses are all under $149 in price.
SAVINGS ALERT: Save 50% on Kennedy Blue Try at Home Bridesmaid Dresses with coupon code HOME50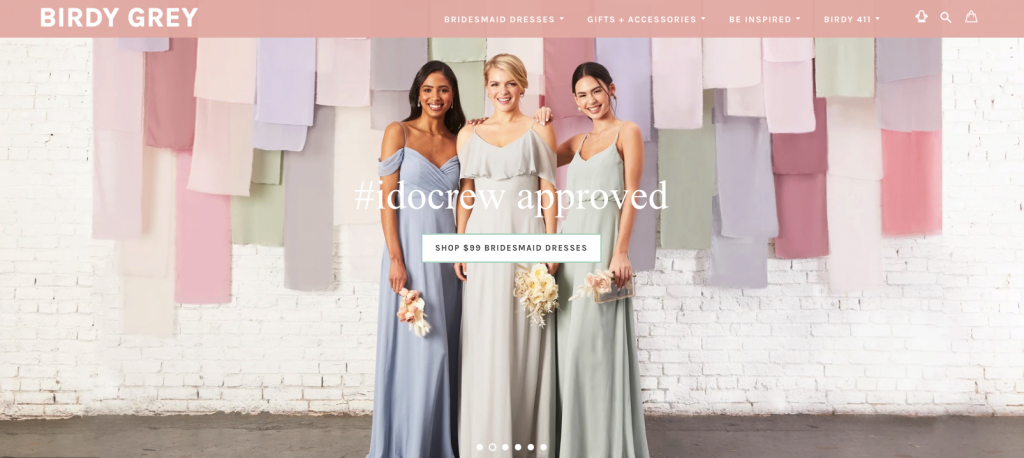 While Birdy Grey doesn't directly offer a formal try-at-home program, we felt it was worth adding to this list! What Birdy Grey does offer is a 'drama-free' 14 day return or exchange policy. So, as long as your purchased dress is unworn, unwashed, and unaltered, it is fair game for return/exchange. Plus, all of their dresses are all under $100!
Did we miss any bridesmaid dress stores with an awesome try on at home option? Let us know so we can update the list.
Looking for tips on wedding dress shopping? Check out these tips straight from a bridal consultant!