4 creative ways to create wedding place cards with meal choice indicators for food preferences.
If you're offering multiple meal choices for your guests to choose from, chances are your catering team will request that you create a coded system to indicate each guests' meal choice on dinner place cards. This way, the catering team can quickly and easily distribute entrées. Even if you aren't doing individual entrée options, you may need a code to highlight guests with a special diet (ie vegetarian) or allergy (ie gluten).
You might be wondering what the easiest (and perhaps cheapest) way to do this. The tricky part is that many stores that offer wedding place cards sell them in sets of 1 design. So it can be difficult to get them ordered or printed how you need. Not to worry, we have found a number of great solutions to this tricky problem!
Before we get into those solutions, if you're collecting meal preferences, we highly recommend going for an online RSVP. Tracking regular RSVPs by mail is one thing, but adding the meal preference choices just adds more work (and more room for error). There are many tools for online RSVPs with meal choice functionality. It will make your life easier! Of course, you can also select from tons of fun wedding RSVP cards with meal choices too.
Ok, now that we got that tip in, let's review the best ways to indicate meal choice on place cards!
How to indicate meal choice on wedding place cards
There are a number of things you can do to differentiate between meal choices on a card. It is important that the difference is going to be obvious enough for catering staff to quickly identify, but there are ways you can do this subtly from the guest perspective! Head's up, some caterers may ask that the meal preference isn't written out in script or calligraphy, as this can be difficult for staff to read quickly!
Use totally unique (but coordinating) designs for each meal choice
Change the color of the same design for each meal choice
Write the meal choice in text on each card, or just the first letter.
Use an icon indicator for each meal choice
1. Use Meal Choice Place Card Stickers
One simple way to indicate meal choices is by adding stickers to any place cards. This is a great option if you already have specific place cards you want to use (ie the ones that match your invitations!). This also allows you to get your placecards printed earlier and leaves room for any last minute meal changes. Adding stickers is an easy project for the wedding week, and a great task to delegate to a friend or family member who wants to help!
2. Design unique place card designs
Another option is to design unique place cards for each meal choice option. This one is really difficult to do with most providers, but we did find one tool which makes this process quite easy and customizable!
With Basic Invite, you can easily design unique sets of place cards and order the exact quantity of each that you need. There are tons of ways you can customize the place cards for the indicators.
3. Work with a stationer to create place cards with meal choices
If you like the last idea but need a bit more help, Etsy is a great place to turn. Simply provide the stationer with your guest list, table assignments, and meal choices and they will do the rest! Of course, review the exact instructions provided by your selected seller. Here are a few to check out!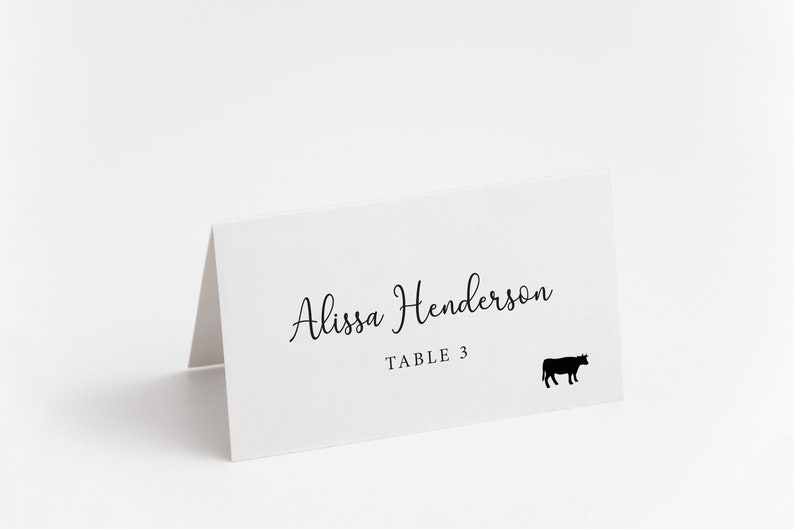 Want to wow guests? Check out OccasionalPaperCuts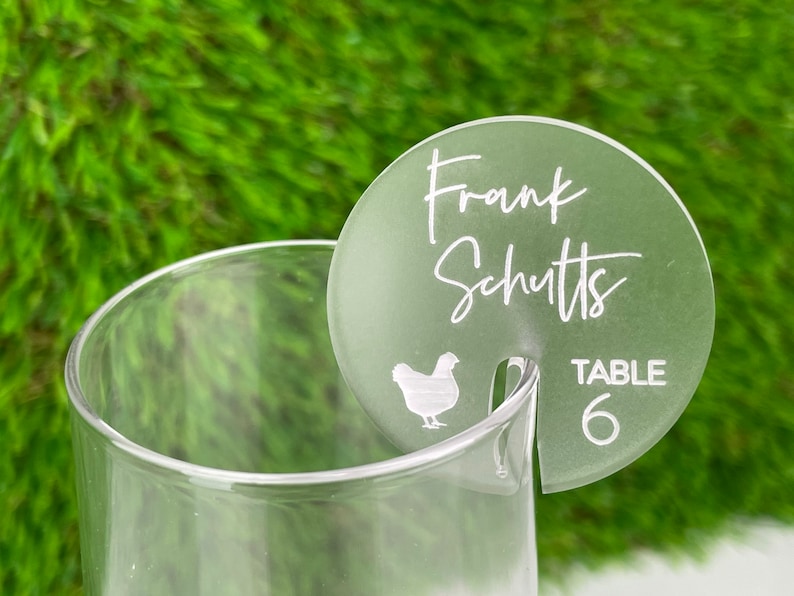 Select unique colors for each food choice, or add a sticker or letter indicator through CalligraphybyDeanna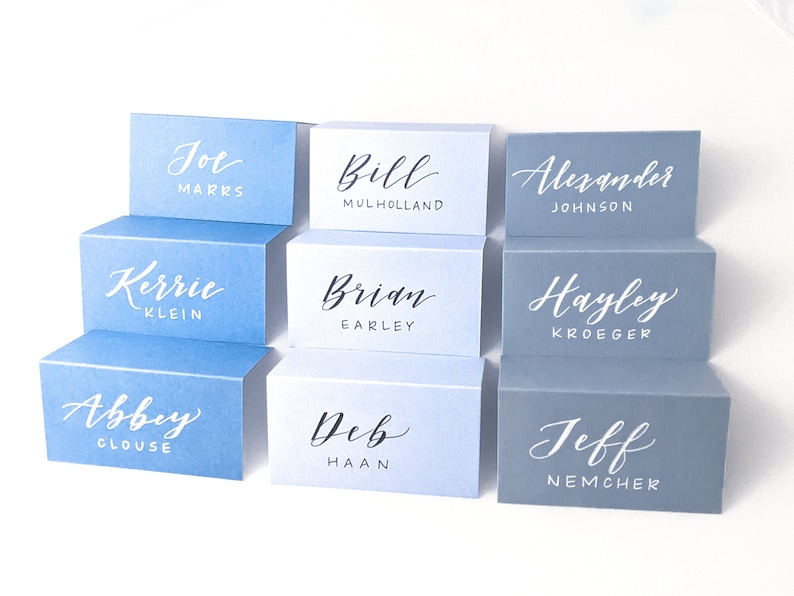 4. Purchase A Place Card Template With Meal Choice Indicators
If you are open to a bit of DIY'ing, Etsy's selection of menu choice card templates are another great option for executing your place cards. Menu choice templates give you an a nice design that you can easily customize and print either at home, or by working with a local print shop.