There's a lot to think about when it comes to the wedding day. And, a lot of expenses. This might leave you questioning whether all these traditional wedding aspects are necessary. While some may tell you otherwise, the truth is there isn't a right way to do things. This is your day, and it is really about what makes sense to you as a couple! One particular item couples tend to question is wedding programs. Are wedding programs really necessary? The short answer is no! Wedding programs are absolutely not necessary pieces of wedding stationary. That said, they are certainly a great place to communicate important information and guide guests through your wedding ceremony.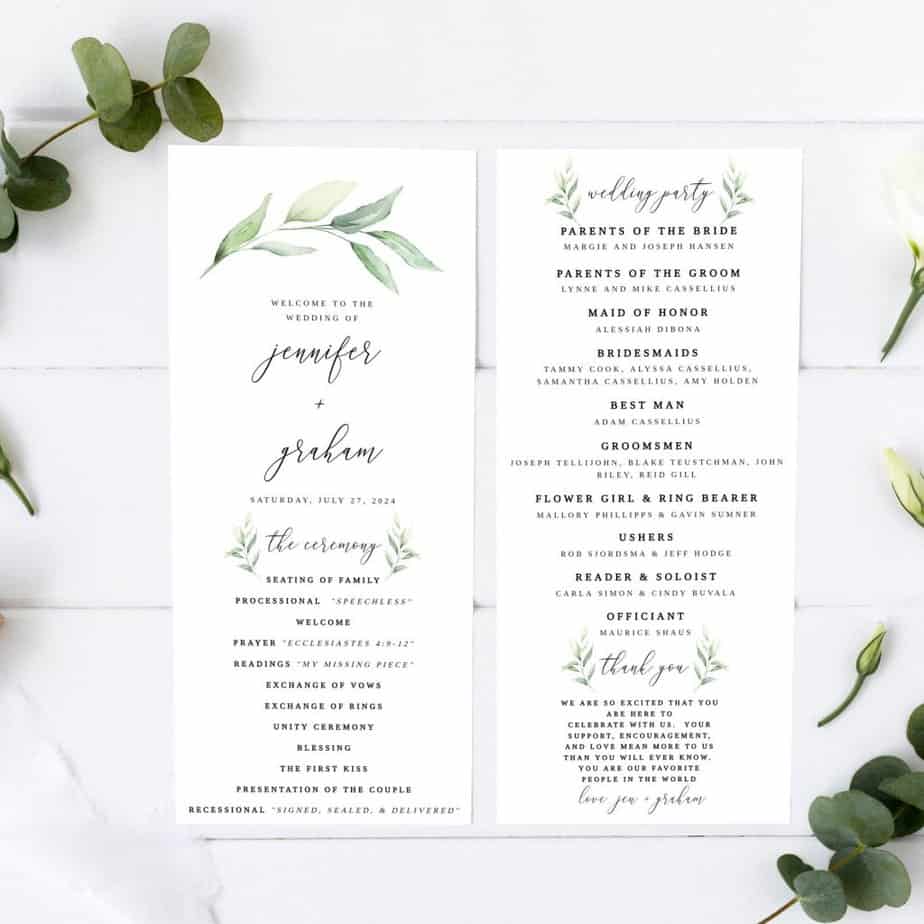 What is the purpose of wedding programs?
The primary goal of a wedding program is to guide guests through the ceremony. If you're having a longer, religious ceremony, programs can be particularly helpful for guests. This will give guests something to follow through your nuptials and keep them from feeling lost.
Another purpose of wedding programs its to introduce the important people who are taking part in your big day. The bridal party, officiant, readers, and ushers are often introduced in the program. Guests certainly enjoy knowing who the people you chose to be in your wedding are. That said, this information is frequently now included in wedding websites, which may make it less necessary for inclusion in a wedding program.
There are many other pieces of information that can be included in a wedding program. This is a great place to say thank you to those who helped make your special day happen. If your reception is in another location, directions can be helpful here. You may also want to remind guests to put their phones away for your unplugged ceremony!
A wedding program seems like a good idea.. But I am trying to cut costs. How can I save money on my wedding programs?
So you decide you want (or need) a wedding program. What is the most cost effective way to do this? Here are some ideas on how to save money on your wedding programs.
1. Go For A Sign Instead
You have information you need to share with all of your guests. One way to share that information and save some money is to go for large signs rather than individual programs. You may not want to share tons of information this way, but it is great for quick details or a high level overview of what guests can expect during the ceremony.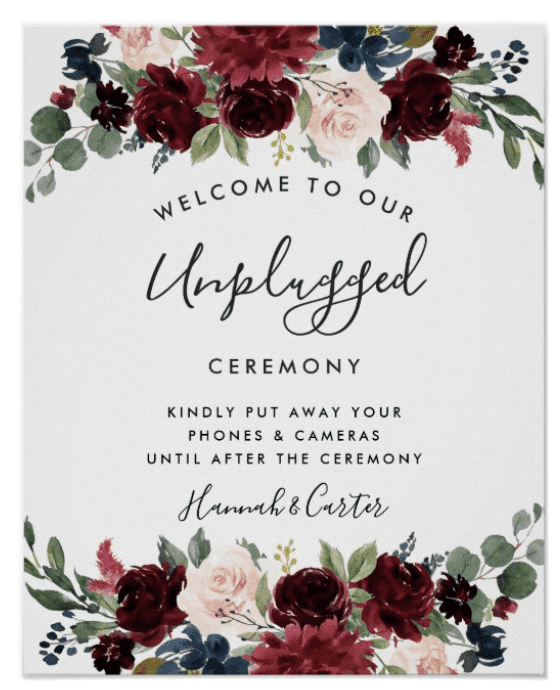 2. Print the programs yourself
Even if you aren't a designer, there are some great free tools to help you design your own program. Or, find a customizable digital download from Etsy. These typical only cost a few dollars! From there, you can shop around for the best price from a local printer or event print the programs at home.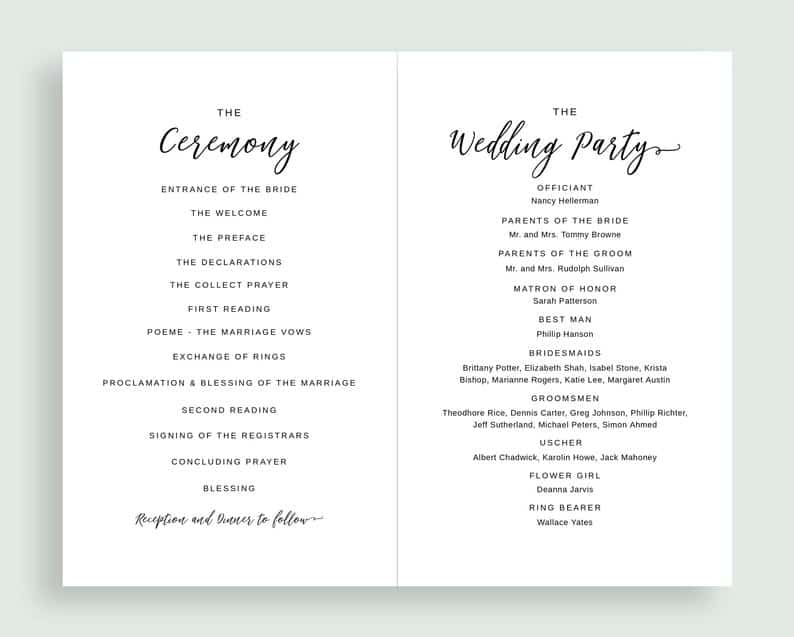 3. Wait for a sale
If you're able to time it just right, you might be able to purchase your programs over a holiday or popular sale time (like Black Friday). But, don't wait to long or print your programs too early! You want to get your programs printed when all the important details are finalized.
4. Purchase from the same place as your invitations
Sometimes retailers will offer deals on additional stationary purchases if you've purchased through them already! Keep an eye out for these kind of discounts in your inbox.
So do you think wedding programs are necessary? We'd love to hear from you. Let us know in the comments or send us an email!
This post contains affiliate links and Wedding-Experience will be compensated if you make a purchase after clicking on an affiliate links (at no additional cost to you).