When you are on a budget, the save the date is one place that you can cut some corners to save some major cash on your wedding. Opting to send your save the dates by email rather than snail mail, or DIY'ing your paper save the dates are great ways to save money. There are a number of awesome, save the date free template and resources to help you do this. We've compiled 5 save the date free templates that we think you'll love:
Online Tools To DIY Your Save The Dates
Canva is a graphic design tool with tons of awesome uses. Not only can you edit a save the date free template downloaded from another site using Canva, but they have their own templates right in the designer!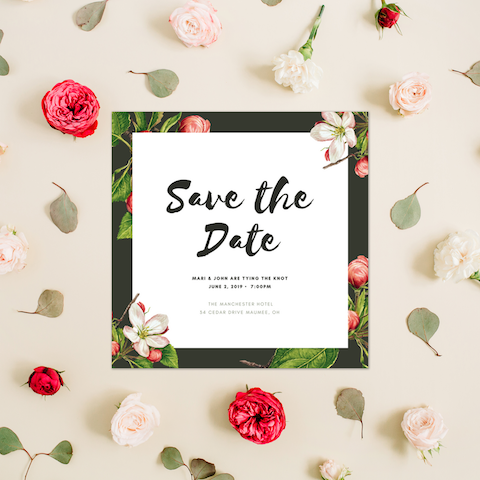 From the creator of products like Adobe Photoshop and Illustrator, Spark is Adobe's online graphic design tool. They offer a number of easy to edit save the date templates! There are both free and 'premium' template options.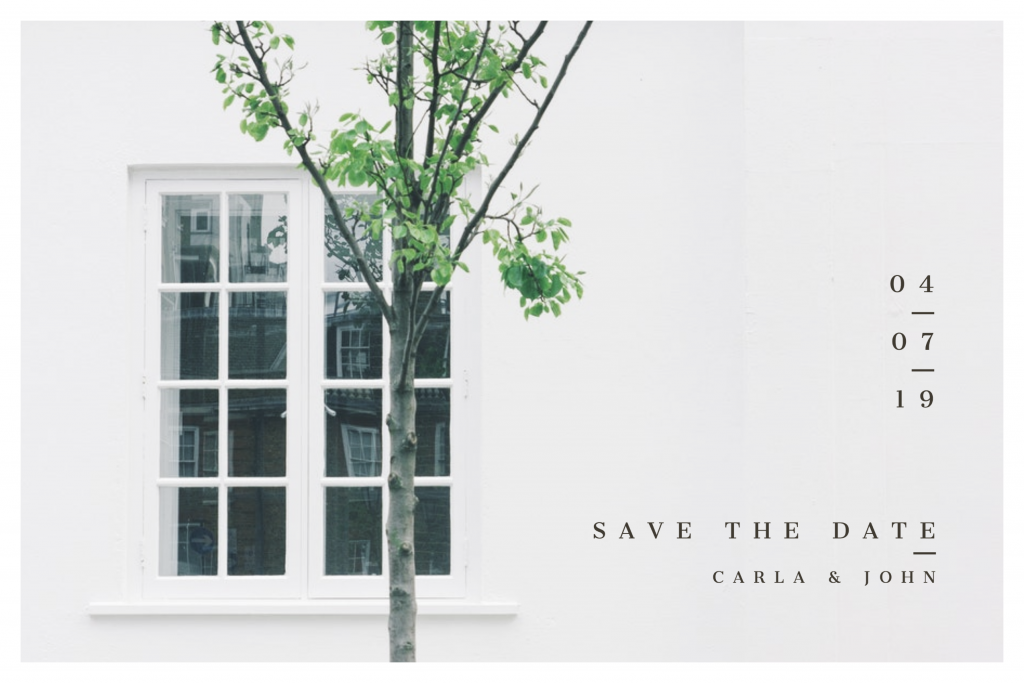 Choose a save the date design, add photos, customize, and share! PicMonkey offers a 7 day free trial of their premium editing tools, and plans start at just $7.99 a month.
Greetings Island makes it super easy to create and download your perfect save the date. You can download your design totally free with a small watermark, or pay a small fee for the watermark-free version.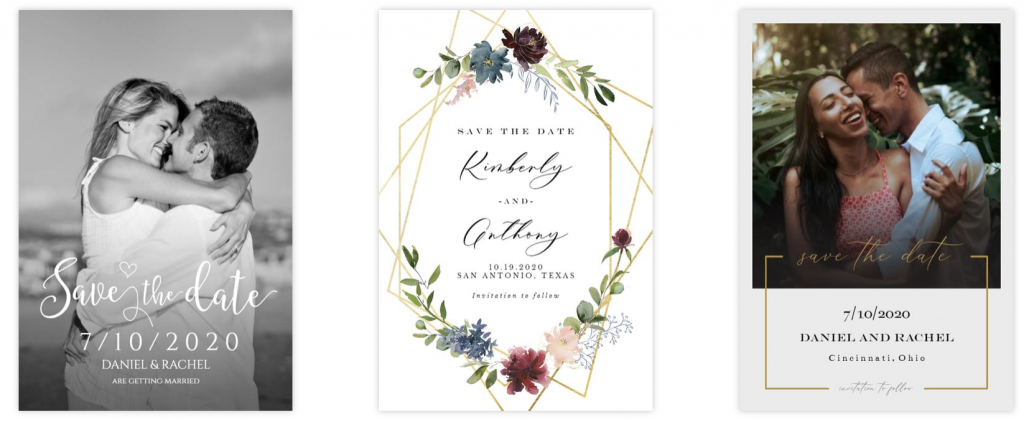 Free Save the Date Templates
A number of designers have generously created and provide their save the date templates for your use 100% free of charge. We've included some favorites below:
The Perfect Blend Coffee Theme
by Brenda's Wedding Blog
Botanical Save The Date Template for InDesign
by InDesignSkills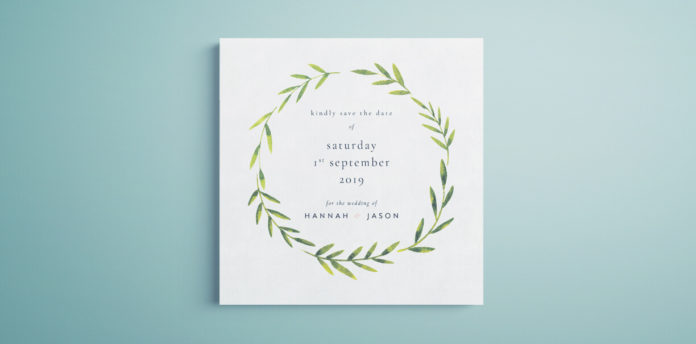 2020 Printable Calendar Save the Date Cards
by WeddingChicks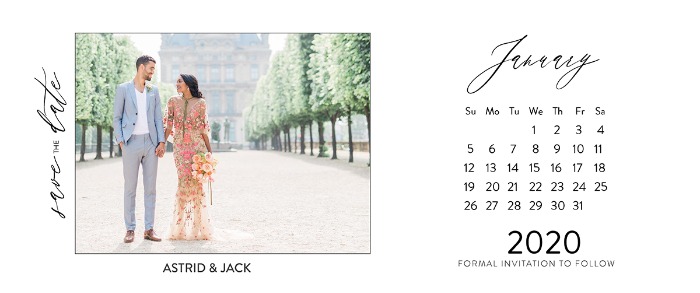 How to email or print your save the date PNG file
If you are hoping to email your save the dates, we would recommend using an email service to upload your save the date image to. It will look much nicer than sending it directly from your own email account! Here's a few services we'd recommend:
If you're opting to go with mailing physical save the dates there are a number of ways to get them printed! Any local office / printing shop will likely be able to assist you. Additionally, here are some online stores that allow you to upload and print your save the date files:
We hope you loved these free save the date templates and ideas! For more Save the Date ideas follow us on Pinterest.